Synthesis & Application Modules
Synthesis and Application Modules (SAM) are interspersed throughout all four years of the medical school curriculum. During the Phase 1a/b curriculum, the SAM sessions encourage students to revisit previously taught concepts and to integrate material across modules, threads and elements and apply it to new clinical scenarios. During Phase 2 and 3, the SAM weeks revisit previously learned concepts and expand on them to provide students with an opportunity to gain additional skills and knowledge in advance of upcoming clerkships and electives. Teaching strategies used during the SAM weeks include all-class and small-group simulations, case-based learning, clinical reasoning sessions in the Clinical Education Center, ethics panel discussions and opportunities for assessment of learning. 
Learn more about teaching opportunities in this area.
Leadership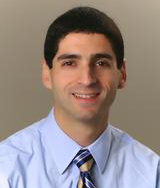 David Salzman, MD, MEd
Director
Send Email
312-503-5070