After-TIME Workshop Series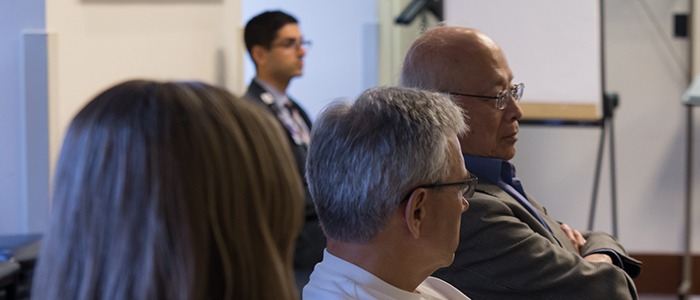 These workshops cover a range of development topics, including adult learning theory, giving feedback, writing test questions, assessment, curriculum development, team-based learning, screencasting, large-group teaching, active learning and mentoring and simulation instructor training. They're open to all Feinberg faculty educators.

Monthly Workshops
Third Tuesday of the month, 5:15 p.m. - 6:30 p.m.
These workshops are typically held at:
 240 East Huron St., Lower Concourse
 VR Room, Northwestern Simulation
 Chicago, IL 60611
Unless otherwise noted.

Schedule a Workshop
If you would like more information about scheduling a faculty development workshop for your team or leading one of your own, please call 312-503-4034 or email fame@northwestern.edu. See our page of past workshops for examples.
 
---