After-TIME Workshop Series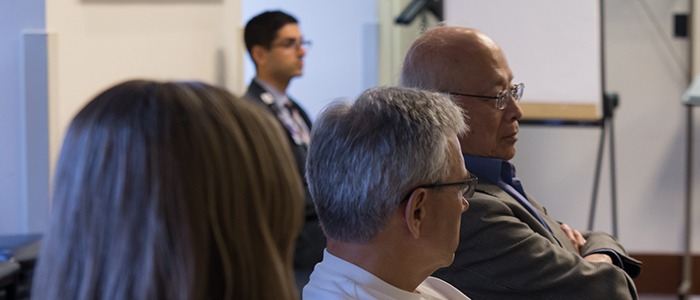 These workshops cover a range of development topics, including adult learning theory, giving feedback, writing test questions, assessment, curriculum development, team-based learning, screencasting, large-group teaching, active learning and mentoring and simulation instructor training. They're open to all Feinberg faculty educators.
Monthly Workshops
Third Tuesday of the month, 5:15 p.m. - 6:30 p.m.
Current workshops will be held via Zoom video conferencing. Please view the schedule below for links to the upcoming workshop.
Please note: These event is open only to the Northwestern University community*. To access this event, you must use Zoom on your computer, tablet or smartphone and be logged in using your Northwestern Net ID and Password. To set up your Northwestern Zoom account, click here.
*The following email domains are also part of the Northwestern University Community and can be used log in to this event:
@cdh.org,nmh.org, @childrensmemorial.org, @sralab.org, @northwesternmedicine.org, @cadencehealth.org, @family-institute.org, @livingwellcrc.org, @northshore.org, @northwestern.edu, @lfh.org, @luriechildrens.org, @ric.org, @nm.org, @nmff.org
See workshop details below for presenters and learning objectives.
Schedule a Workshop
If you would like more information about scheduling a faculty development workshop for your team or leading one of your own, please call 312-503-4034 or email fame@northwestern.edu. See our page of past workshops for examples.
 2020-2021 Workshop Schedule
 Join the Training Program
 Attend a Workshop
 Workshop Learning Objectives and CME Credit Information
 Resources