Teamwork & Leadership
Healthcare is an interdisciplinary endeavor, so students must acquire skills to collaborate with and lead interprofessional teams. The Teamwork & Leadership thread will foster the development of attitudes, skills and behaviors necessary for students to function as leaders and members of highly effective medical teams. Feinberg also offers many informal, extracurricular opportunities for students to develop students' skills in leadership and teamwork.
Learn more about teaching opportunities in this area.
Faculty Leader & Coordinator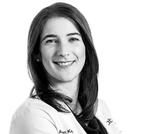 Allison Kessler Vear, MD, MSc
• Teamwork & Leadership Thread Leader
Send Email
312-503-3636