The T35 Summer Program for Medical Students is the first step towards becoming a clinician-scientist
About the Program
The T35 Summer Program combines the resources available at the Northwestern University Feinberg School of Medicine and Northwestern University to offer experiences in basic science and health services and outcomes research.
Daniela Ladner, MD, MPH has received funding from the National Institute for Diabetes and Digestive and Kidney Diseases (NIDDK) for a T35 summer student research program. This Northwestern Summer Research Program for Medical Students will begin in Summer 2022. This program will build on the established multidisciplinary research infrastructure primarily within the Divisions of Nephrology, Gastroenterology, and Endocrinology and the Comprehensive Transplant Center (CTC).
Our aim is to identify and recruit 8 academically promising medical students and foster their development into the next generation of clinician scientists in areas of interest to the NIDDK: Diabetes, Endocrinology & Obesity, Digestive Diseases (i.e., liver cirrhosis), Kidney diseases, Urologic Diseases and Nutrition. This T35 opportunity prioritizes the recruitment of students from underrepresented minorities (race, ethnicity, disability, LGBTQ+, disadvantaged background) and women.
We have 32 NIH-funded mentors participating in this program, resulting in a 1:4 ratio of trainee/mentor and providing ample opportunity for interested students to be matched up with a mentor they pair well with.
The program consists of 8-10 weeks of mentored and paid research and didactics including:
Hands-on research experience
Daily lectures
Weekly group trainee meetings
A full-day retreat with a NIDDK-funded visiting professor
A poster session at the end of the summer
About Our Director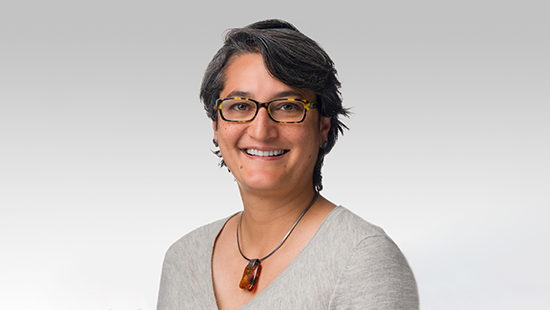 Daniela Ladner, MD, MPH serves as the Program Director for this NIH T35 Summer Program. Dr. Ladner is a clinically active transplant surgeon, a well-funded scientist and a passionate and dedicated mentor. 
Dr. Ladner is the Founding Director of the Northwestern University Transplant Outcomes Research Collaborative (NUTORC), a transdisciplinary outcomes research group bringing together diverse expertise across Northwestern University to tackle transplant and end-organ disease related questions. She is also the Program Director along Dr. Green for the T32 Transplant Surgery Scientist Transplant Program- a postdoctoral program to set up residents and fellows for a successful academic career in transplantation (hepatology & surgery). Dr. Ladner also directs the CTC Summer Student Immersion Program (CTCSSIP) which hosts 20-25 college, high school and medical students every year to experience 6-12 weeks of transplant research experience. 
In terms of research, Dr. Ladner's primary focus is related to cirrhosis as well as process improvement. She is the Principal Investigator together with Dr. Ciolino leading the Scientific and Data Coordinating Center (SDCC) for the NIDDK sponsored Liver Cirrhosis Network (LCN) - a study across 10 clinical centers to study cirrhosis. She is the Principal Investigator along with Dr. Sanjay Mehrotra of a study that assesses epidemiology and risk in cirrhosis patients (LIVOPT). Dr. Ladner is also the Principal Investigator along with Dr. Michael Wolf for the clinical trial TAKE-IT aiming to improve medication adherence.