National leaders in transplantation, research and multidisciplinary clinical care.
The Comprehensive Transplant Center (CTC) at Northwestern University Feinberg School of Medicine was founded in 2009 to facilitate research and education across all areas of transplantation and other care for end-stage organ disease.
What We Do
Education
We offer diverse, extensive training experiences for the next generation of transplant physicians. Learn about our fellowships, research training opportunities and summer programs for undergraduates and medical students.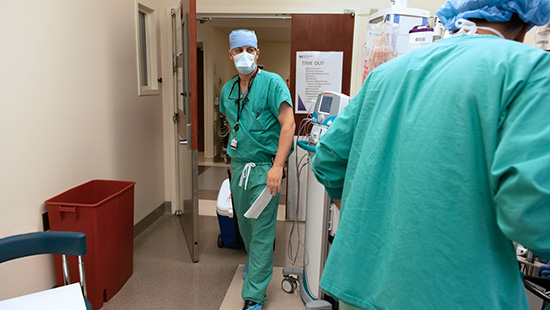 Research
Our research infrastructure is built around four pillars that allow faculty to pursue innovative approaches and contribute to defining the future of transplantation.
EXPLORE OUR RESEARCH
Patient Care
Our center's faculty members provide clinical patient care through affiliated hospitals and practice plans; find out how to get in touch with our care teams.
FIND CARE