Director's Message
Welcome to Comprehensive Transplant Center (CTC) at Northwestern University Feinberg School of Medicine.
Innovation and multidisciplinary approaches to treating end-stage organ failure are the founding principles of transplantation. Northwestern, Feinberg and the CTC have long been on the leading edge of this ever-evolving field and are now poised to usher in the next era of transplantation, the Era of Technology.
The mission of the CTC is simple: to provide patient-centric impact through quality, innovation and education. These tenets are paramount for progress in the field, which translates to excellence in patient care with paradigm-shifting discoveries. To that end, the CTC houses multiple cores that support investigative efforts spanning health services, translational and basic science research. With a combination of federal, industry and philanthropic funding, the CTC has all of the tools necessary to take ideas from the bench to the bedside and back again.
Global Leadership
The CTC is proud to support international leaders in immune tolerance, nanotherapeutics, bioengineering and health services research. Having global experts under one roof allows for collaboration and an exchange of ideas with the central goal of changing transplantation for the better to the benefit of the patient.
Next Generation
Along with pushing the boundaries on next generation technologies and clinical paradigms, the CTC is committed to fostering the growth of next-generation healthcare providers and scientists. Formal educational pipelines and grants across all phases of education from trainees to established investigators exist to ensure the sustainability of progress. The future of transplantation starts now.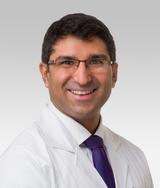 Satish N. Nadig, MD, PhD
Director, Comprehensive Transplant Center
Chief of Organ Transplantation in the Department of Surgery