Giving
Your gifts to the Comprehensive Transplant Center (CTC) at Northwestern University Feinberg School of Medicine sustain an environment that enables broad collaboration in high-impact research. Our faculty members are dedicated to advancing therapies for diseases that cause organ failure — some of the most devastating conditions patients can endure — and to training the next generation of physician-scientists to do the same.
The CTC attracts some of the top faculty to lead cutting-edge programs and top fellows to train here while contributing their extraordinary abilities to our mission. This has been enabled by the generosity of donors who support our funding priorities:
Research funds allow us to conduct innovative research to directly address devastating diseases
Endowed professorships allow us to recruit the most talented individuals from around the world to lead efforts at Feinberg
Endowed fellowships to ensure our expertise not only benefits future generations
Capital funding supports the technology and human infrastructure that allows these talented people to accomplish this work as efficiently as possible
We know that our philanthropic partners are as excited as we are about the things we've done and the big things to come in transplant-related research and education, and we look forward to working with you to continue this success.
Show Your Support
When donating online, please indicate your support for the Comprehensive Transplant Center in the "My Designation" field located at the bottom of the page.
Contact Dave McCreery for more information on supporting the Comprehensive Transplant Center.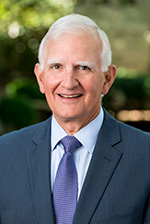 Northwestern University Feinberg School of Medicine
Development & Alumni Relations
420 E. Superior St.
Arthur J. Rubloff Building, 9th Floor
Chicago, IL 60611
312-503-6099
david.mccreery@northwestern.edu