Satish N. Nadig, MD, PhD, CTC Director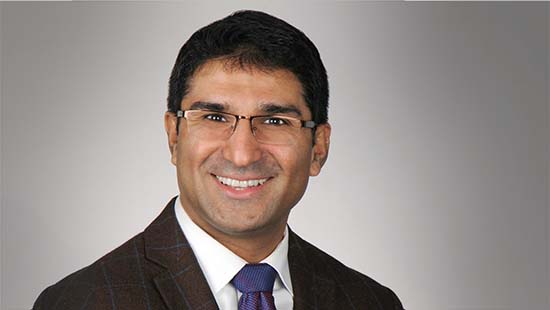 Connect with Us
Giving
We look forward to working with our philanthropic partners to support big things to come in transplant-related research and education.
Contribute Today
Alumni
Our former fellows have gone on to impact our field during their careers in transplantation. We invite alumni to reconnect with our center and each other.
SEE ALUMNI RESOURCES
Contact Us
We welcome your questions and comments about the work being done at the CTC. Please feel free to reach out to our staff.
CONTACT OUR TEAM
Transplant Village
Transplant Village is a community of organ recipients, donors and family members who have had their lives touched and changed by the CTC. With efforts managed by the Northwestern Medicine Transplant Advisory Council, this group has come together to create a network of resources and support and to raise funds for research and patient care at our affiliated hospitals.
Visit the Transplant Village website
Our Stakeholders
| | | |
| --- | --- | --- |
| Ackermann, Ron | Agarwal, Akansha | Alam, Hasan |
| Alonso, Estella | Ameer, Guillermo | Angarone, Michael |
| Ansari, M. Javeed | Barish, Grant | Bass, Joe |
| Bharat, Ankit | Bilimoria, Karl | Boike, Justin |
| Borja-Cacho, Daniel | Caicedo, Juan Carlos | Cella, David |
| Christopher, Derrick | Cheung, Amanda | Daud, Amna |
| Desai, Amishi | Dietch, Zach | Duarte, Andres |
| Duerst, Reggie | Dumanian, Greg | Engen, Rachel |
| Fang, Deyu | Feng, Liu Xue | |
| Franklin, John | Friedewald, John | Galiano, Robert |
| Gallon, Lorenzo | Gambetta, Katheryn | Ganger, Daniel |
| Gordon, Leo | Grady, Kathleen | Green, Richard |
| Grobman, William | Ho, Bing | Hughes, Dempsey |
| Jaishankar, Dinesh | Jensen, Sally  | Kanway, Yashpal |
| | Kelleher, Neil | Kho, Abel |
| Koppe, Sean | Kulik, Laura | Ladner, Daniela |
| Lemoine, Caroline | Leventhal, Joseph | Levitsky, Joshua |
| Lin, Adam  | Liotta, Eric | Lloyd-Jones, Donald |
| Malaisrie, S.Chris | Manski, Charles | Mathew, James |
| Matossian, Debora | McCarthy, Patrick | Mehrotra, Sanjay |
| Mehta, Jayesh | Miller, Stephen | Mohammad, Saeed |
| Mrockek, Dan | Nadig, Satish | Odell, David |
| Pandolfino, John | Park, Sook | Perlman, Harris |
| Pinelli, David | Quaggin, Susan | Rohan, Vinayak |
| Salem, Riad | Safar-Boueri, Luisa | Sambandam, Yuvaraj |
| Schneiderman, Jenn | Scholtens, Denise | Scott, Evan |
| Simpson, Dinee | Sosa-Pineda, Beatriz | Srivastava, Anand |
| Stosor, Valentina | Stupp, Samuel | Superina, Riccardo |
| Tambur, Anat | Thaker, Sarang | Thaxton, Colby |
| Thomas, Paul | Thorp, Edward | Wertheim, Jason |
| Wolf, Michael | Zhang, Jenny | Zhang, Xiaomin |
| Zhao, Lihui | | |