The Comprehensive Transplant Center conducts innovative research, encompassing a variety of topics and creating new areas of intersection of seemingly disparate disciplines. Learn about our MATRIX approach to innovative research.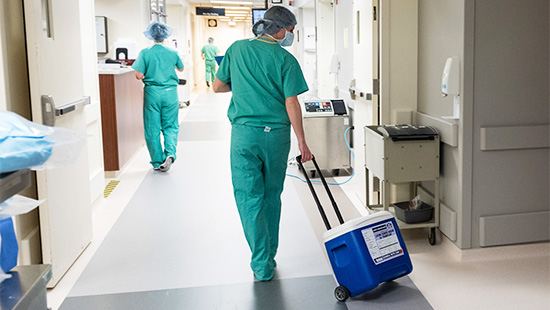 Clinical Trials
See a list of currently recruiting clinical trials being conducted through our center and find out how you can participate in a study.VIEW TRIALS
ATC Presentations & Abstracts
See what our team is presenting at this year's American Transplant Congress.VIEW ABSTRACTS
Research Cores
Members of our center have access to our state-of-the-art research support cores, which offer training, analytics support and more.ACCESS OUR CORES
Dr. Michael M. Abecassis Transplant Innovation Endowment Grant
Learn more about the grant, which allows our scientists to continue their relentless pursuit of collaborative and innovative research.
ABOUT THE GRANT