Medical Educator Certificate Program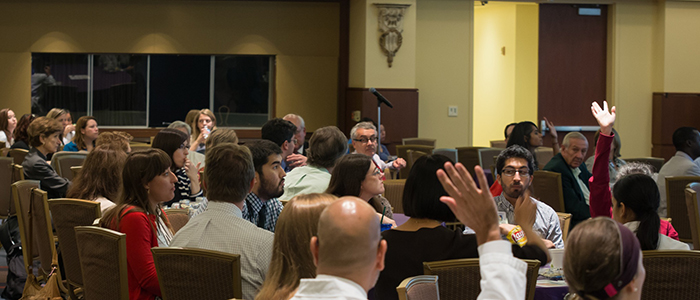 The FAME Medical Educator Certificate Program seeks to prepare clinical educators for excellence in teaching practice through participation in a variety of learning and teaching activities. All Feinberg faculty with an interest in medical or health professions education are welcome to apply to this self-directed program.
Goals
Through participation in the program, faculty will:
Develop a theoretical rationale for educational practice in a variety of settings
Identify areas of strength and areas of growth though directly observed teaching
Integrate what they learn into medical student and resident education within the medical center
Generate new scholarship in medical education
Reflect on their experiences and establish an educational philosophy
Call for applications deadline is August 14, 2020.
Program details and application requirements listed below.
For questions or to submit application documents, email FAME@northwestern.edu.
 How to Apply
Application Requirements 
CV
One-page letter of interest
Brief letter of support from your department chair or division chief
 Program Details
During the two academic years of this program, participants will complete the following activities:
Attend Lectures, Workshops and Meetings
Lectures: Participants must attend and complete a brief reflection on eighteen TIME (Today's Innovations in Medical Education) Lectures. They're sponsored by FAME and held the third Tuesday of each month from 4 to 5 p.m. They can be viewed in person, live via webcast or later online.
Workshops: Participants must attend ten faculty development workshops sponsored by FAME. They are offered the third Tuesday of each month from 5:15 to 6:30 p.m.
Periodic Program Meetings: 

Attendance at periodic program meetings are also required. These meetings are an opportunity to interact with program leadership and other faculty participants.
Review Online Resources
Participants can complete these online learning components when it suits them. They are expected to listen to 24 KeyLIME (Key Literature in Medical Education) Podcasts and submit reflection forms each.
The podcast series publishes a new episode every other week. Faculty can choose from any archived topic.
Teach Medical Students
Faculty must participate in eight Directly Observed Teaching (DOT) sessions — two sessions every six months throughout the program's two-academic-year period.
Four of these sessions will be observed by a mentor, certificate program leader or other expert in the field. The additional four will be observed by a peer in the program. Faculty will receive feedback at the end of each session.
Participants are encouraged to plan sessions in a variety of formats, such as lectures, small-group teaching, leading rounds, precepting students or leading simulations. View our MD Teaching Opportunities page to explore your options.
Create a Scholarly Project
A scholarly project includes, but is not limited to, peer-reviewed publications, curriculum development materials, an educational blog, research and quality-improvement initiatives.
The project must address an issue in medical education or answer important question within the field.
Faculty must provide a PDF or a link to the project, and will present it during a TIME lecture dedicated to this program's projects.
Reflect on All Program Activities
Routine reflections are required at the end of most activities listed on this page. These reflections should be concise but should also thoroughly capture your key takeaways from each activity.
At the end of the program, participants are expected to create and submit a statement of educational philosophy.
Compile an Educator Portfolio
Participants will build an educator portfolio that includes their educational philosophy, teaching materials, directly observed teaching feedback, learner evaluations and self-reflections.
 Certificate Program Members
Cohort Fall 2016
Cohort Fall 2017
Cohort Fall 2018
Corhort Fall 2019