Northwestern University Feinberg School of Medicine is committed to potentiating the academic success of our students through the application of best practices from the learning sciences literature. We offer students multiple resources to assist with academic performance; learn more below.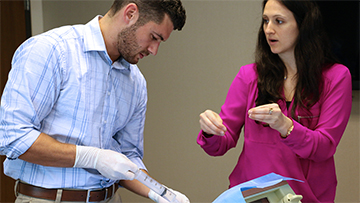 Evidence-Based Approaches to Learning
Our approach to fostering continued academic success is based on the application of learning strategies that have been supported by research evidence and by students' experiences. Learning strategies such as active retrieval practice, spaced repetition, elaboration and reflection are integrated into the curriculum at every level, and a number of services are offered to help students adjust their approach to the rigors of the Feinberg curriculum:
All students are invited to complete a learning strategies assessment and receive feedback on how to approach the transition to the Feinberg curriculum based on their strengths and potential for growth.   
One-on-one guidance in the implementation of self-regulated learning strategies are available in meetings with faculty and staff.
Using learning guides, time management, organizations, executive functioning skills and other topics are also the focus individual meetings and asynchronous learning sessions.
Email Jacqueline Walker, MA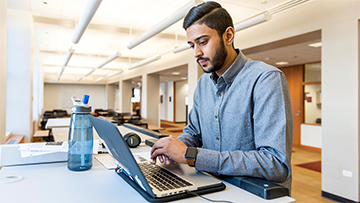 USMLE Preparation
Our preparation programs for the USMLE Step exams are student-centered and based on facilitating the selection of proven approaches that enhance areas of strength and foster lifelong learning. AWOME faculty and staff are up-to-date on the latest research and resources related to Step 1 and Step 2 prep. 
Large and small group sessions as well as individual meetings are available to discuss the following topics:
Introduction to the Step 1 exam, an overview Feinberg policies, procedures and data
An overview of common approaches to successful preparation
Integrating Step 1 prep into studying for the Feinberg curriculum
Guidance on selecting review resources that fit students' needs
How to include review and spaced repetition using Anki and other resources
Planning for dedicated study time
Making use of data from qbanks and practice exams during dedicated study time
Find student advice and reflections on preparing for USMLE, from helpful study tools to the value of taking care of yourself during a stressful time.
Be Prepared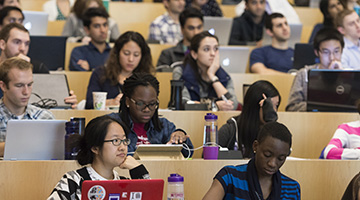 Science in Medicine Content Review
Long-term retention is critical in the construction of the robust medical knowledge foundation needed for excellence in patient care. Systematic application and review of content is built in to the Feinberg curriculum through:
Weekly Synthesis and Application Sessions focused on question-based content review
Periodic, weeklong Synthesis and Application Modules that review and integrate content knowledge across content areas and organ systems through simulation and case-based learning
Student-created resources that facilitate active recall and spaced repetition of material for Feinberg exams
Practice exams for each Phase 1 module that allow students to gauge areas of strength and identify areas that need attention before the module exam
Experiential learning through patient care that begins in in the first semester of the MD program in Education-Centered Medical Homes
Email Pat Garcia, MD
One-on-One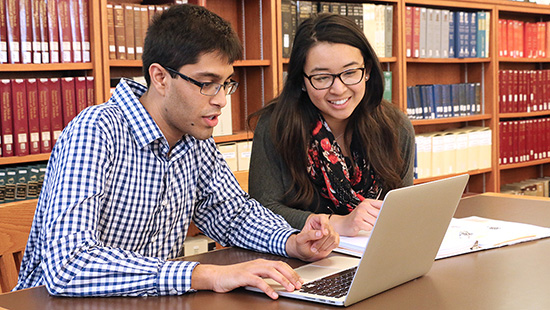 Tutoring
Our program is academically rigorous — peers are available to help you succeed. MD/PhD and M3/M4 students who have completed Phase 1 of the MD program serve as tutors. Contact the Augusta Webster, MD, Office of Medical Education (AWOME) office to find the right tutor for your needs. 
Email Allison Matricaria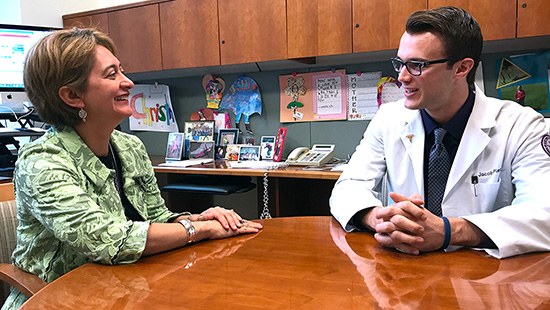 Meetings with AWOME Faculty & Staff
Educational leaders in the Augusta Webster Office of Medical Education are accessible and invested in the success of our students. Students may meet one-on-one with AWOME faculty and staff to discuss various topics, including academic success, career exploration and wellness. Dean's office hours occur regularly throughout the year to allow students to connect with our leaders, seek guidance and voice feedback.
Email Jenny Dick