Professional and personal development are central to students' pathways through medical school. This element plays a big part in three components of our teaching:
Area of Scholarly Concentration: This is a highly mentored scholarly exploration tailored to the individual interests of each student. It helps students develop a long-term mentoring relationship with a faculty member and provides support through regular small-group meetings. Plus, it addresses the competency of Medical Knowledge & Scholarship.
Medical Humanities and Bioethics: Students take a sequence of courses in clinical ethics and attend two sequences of Seminars in Medical Humanities and Applied Arts. Both support the competency of Professional Behavior & Moral Reasoning.
Personal Transition to the Profession: This is a monthly course addresses the competency of Personal Awareness & Self-Care and allows students to discuss issues of personal and professional identity. Each month has a specific topic, such as work-life balance or coping with mistakes.
Learn more about teaching opportunities within this element.
Faculty Leaders and Curriculum Coordinator

Joshua Hauser, MD
Co-Chair

Catherine Belling, PhD
Co-Chair

Sue Anne Tae
Coordinator
Thread Leader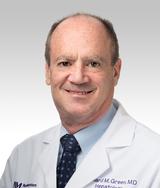 Richard Green, MD
AOSC Chair