Phases at a Glance
Our three-phase structure across the four-program organize our various curricular threads and learning strategies. This visual shows, at a high-level, how all these components connect and complement each other. Learn more about the phases below.
Across All Phases
Longitudinal experiences are part of every phase of the curriculum. The colleges at the Feinberg School of Medicine provide each student with a familiar social and academic community that lasts throughout medical school.
Phase 1 – Years M1 & M2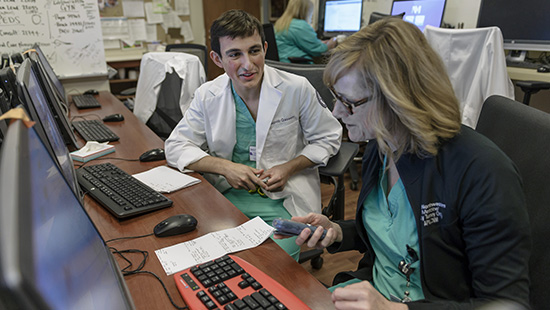 Modules
Phase 1 includes the first 20 months of instruction. Training includes 14 modules of varying lengths that are organized by organ systems. Each module contains all four elements so that learning in context is emphasized. The modules contain all four elements of the curriculum, with a dominant focus on Science in Medicine. Learn more about Phase 1 modules.
Week-long Synthesis & Application Modules (SAMs) are interspersed with the organ-based modules to allow time for spaced repetition, reflection and integration of content.
Phase 2 & 3 – Years M3 & M4