Register for Match Services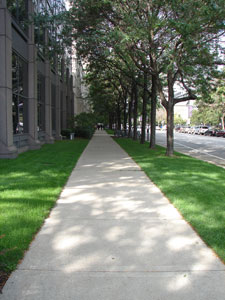 The first step to applying to residency programs is to register for application services and match services that apply to you.
ERAS Registration
Before you apply to programs using ERAS, you first have to register. In order to do this, you must receive an electronic token from the Office of Student Programs & Professional Development.
"Tokens" are electronic codes that allow you to register and access MyERAS (your personal workstation in ERAS) online. Tokens will be will be emailed to you in mid-April. This number will be used one time only to access the ERAS application, at which time the AAMC ID Number will be assigned. Once you obtain your token from our office, you should go to the MyERAS website and click on "register." After registering, you will be assigned an AAMC ID Number. We strongly recommend that you place the number in a safe place, as you will need it several times during the course of this process.
If you have not received a token by April 15, please email the following information to Allison.Matricaria@northwestern.edu:
Full name
Year of graduation
Date of birth
Email address that you intend to use during the residency/match process
San Francisco Match Registration
Students registering for the SF Match (Early Match) should register using the SF Match Website.
Registration is open from June until December. Late applicants should take into consideration program deadlines and processing time of the application. Your registration with the match includes your participation in the Central Application Service.
Urology Match
Students registering for the Urology Match should register on the Urology Registration page. Students should also register for the NRMP match.
NRMP Match
Before registering for the NRMP Match, students are asked to carefully review the Match Participation Agreement. When you register for the match, you enter into a contractual agreement with the NRMP and all the programs that you include on your rank order lists. Students registering for the NRMP Match should visit their website.