Diversity and Inclusion
Northwestern Urology is committed to fostering a diverse and inclusive environment for faculty, residents, staff, medical students and our patients. Our program prides itself on building a program where all individuals can embrace their identities, have a sense of belonging, and feel valued.
We support Feinberg School of Medicine's mission to foster a culture of belongingness and inclusion. Our strategic efforts target recruitment, education, and partnerships with the goal of building diverse and exceptional talent in scholarship, clinical care, leadership and community engagement.
Read the report on social justice initiatives at Northwestern University Feinberg School of Medicine, including recommendations from four advisory groups comprised of faculty, staff, trainees, and students.
Committee on Diversity and Inclusion within Urology
Trainee Stories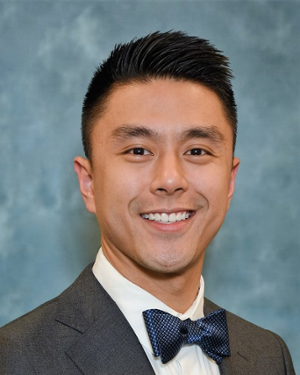 "Choosing to move to Chicago was a leap of faith after having spent my entire life in California. As a son of low-income Filipino immigrants and as one who identifies with the LGBTQ community, I feared that entering a surgical subspecialty as a minority would potentially be isolating.  After joining Northwestern Urology, I realized I could not be further from the truth – I not only found people who shared unique obstacles and identities with me, but also met a family in this department that embraces and celebrates our individuality. I always believed the urology training at Northwestern was unparalleled, but the genuine inclusivity and respect for diversity is what sets it apart. If I had to do it all over again, I would still rank this as my #1 program in a heartbeat."
- Christopher Gonzales-Alabastro, MD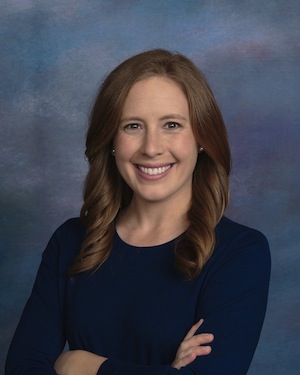 "In choosing a residency, it was important to me to find a program that offered a well-rounded surgical experience in all aspects of urology at diverse training sites, opportunities for research throughout residency, and a community of people that supported me to pursue my individual interests. Not only is Northwestern training me to be an exceptional surgeon and researcher; but, I have found a family that genuinely cares about my present and future happiness and success. "
- Lauren Cooley, MD, PhD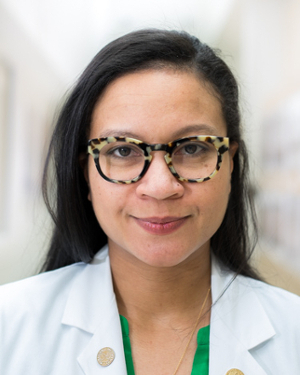 "What first attracted me to NM Urology was the breadth of research opportunities, as well as broad representation of various urologic sub-specialties. I am continually amazed by the inherent flexibility built into such an established and well integrated program, and embrace the challenge of working with diverse faculty both within the department and across specialties.  Most notably, I felt an immediate affinity for my co-residents who create an inclusive and supportive training environment. "
- Aisha Siebert, MD, PhD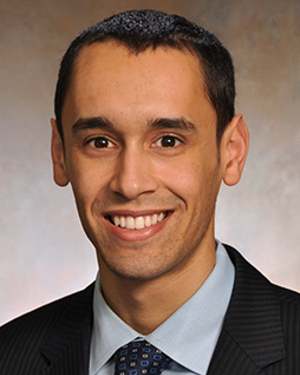 "Coming from a multi-ethnic background, I've always valued the importance of diversity in organizations. When I was applying to residency, NM Urology seemed to share those values based on how it prioritized a program inclusive of a diverse group of residents. My knowledge and experiences have been greatly influenced by working with my co-residents. The result is a learning and working environment that is progressive and adaptive. As a resident, you're never in competition with others since your co-residents harbor a variety of interests and no one career track (research, oncology, medical education, etc.) is valued over the others."
 – Adam Weiner, MD
Visiting Clerkship Stipends for Underrepresented Students in Medicine
The Department of Urology and Feinberg School of Medicine provide stipends to defray expenses for visiting clerkship participants who are from groups traditionally underrepresented in medicine. Learn more.
Programs and Resources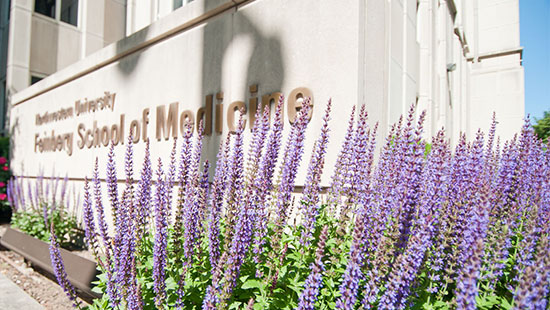 Feinberg School of Medicine and McGaw Medical Center offer several programs and resources that aim to create community, provide support and highlight current diversity and inclusion topics, and foster an inclusive environment.
Anti-Racism Toolkit
Resources, statements and tools to address racism.
Campus Resources and Policies
Read about offices and policies that are helpful to ensuring a safe, inclusive experience at Feinberg.
Department of Medicine Diversity and Cultural Affairs Council
Established to provide a comprehensive array of diversity initiatives designed to sensitize trainees and faculty members to multicultural issues.
Feinberg Affinity Groups
Many of the School's nearly 70 groups, as well as many faculty and staff groups, focus on identity, community, diversity, mentoring, and healthcare in underserved communities.
Gender Inclusive Initiatives
A campus-wide effort to increase access to resources and support for our gender diverse students, faculty, and staff.
Gender Pathways Program
The Gender Pathways Program is committed to providing gender affirming care to transgender and gender non-binary individuals. 
Gay and Bisexual Men's Urology Program
The Gay and Bisexual Men's Urology Program is designed to improve the urologic care experience, outcomes and quality of life for patients who were assigned male at birth (AMAB) and identify as gay or bisexual. 
John E. Franklin, MD, Commitment to Diversity Award
Annual recognition of housestaff who demonstrate an exceptional commitment to improving diversity and inclusion in Graduate Medical Education.
LGBTQ Ally List
This list is a public and voluntary listing of members of the Feinberg community who support and promote the wellbeing of LGBTQ+ community members.
LGBTQ Out List
This list is a public and voluntary listing of members of the Feinberg community who identify as LGBTQ+
Lyceum Speaker Series
The Office of Diversity and Inclusion's Lyceum Speaker Series hosts distinguished scholars to present on current topics related to diversity and inclusion. These events are open to everyone, with the goal of encouraging inclusivity, learning, and understanding throughout the Feinberg community.
McGaw Medical Center of Northwestern University
Learn about initiatives to build a diverse faculty, workforce, trainee and student community.
Northwestern McGaw Underrepresented Residents and Fellows Forum (NMURFF)
Interdepartmental group of housestaff focused on fostering an environment in which all trainees thrive.
The Daniel Hale Williams Society
Created in 2018 to focus on the recruitment of African-American males into the medical profession through proactive identification of students, mentoring and encouragement, scholarships and more.
Visiting Clerkship Stipends for Underrepresented Students in Medicine
The Department of Urology and Feinberg School of Medicine provide stipends to defray expenses for visiting clerkship participants who are from groups traditionally underrepresented in medicine.
Women in Medicine
Learn more about the contribution of women at our medical school.