The Department of Urology values the well-being of our team. In collaboration with Northwestern University and Feinberg School of Medicine, we provide meaningful benefits, support and peace of mind through faculty-focused programs. Learn how we support our faculty in the work they do today and in developing personalized and rewarding careers.
Faculty Wellness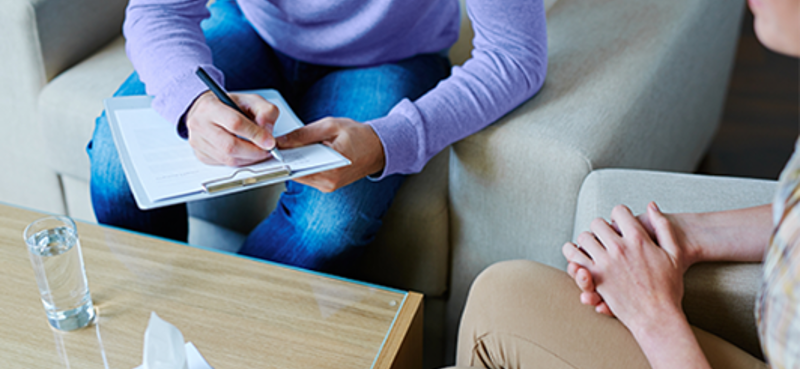 Faculty wellness is a priority for our Department. Providing care to patients begins with caring for oneself. Physicians who value their own physical, emotional and spiritual wellness can provide better care to patients and have more fulfilling careers.
The Faculty Wellness Program within the Feinberg Office of Faculty Affairs connects medical school faculty with a variety of resources for stress management, mental health care, substance abuse assistance and more.
The Employee Assistance Program offers all Northwestern faculty and their household family members counseling sessions with a local, licensed counselor and unlimited, 24/7 telephonic counseling. For assistance, contact 855-547-1851.
Northwestern University offers a variety of resources to promote physical, financial, and emotional  well-being. These resources are available for Northwestern faculty, staff and eligible family members.
The YourLife wellness program through Northwestern University educates, motivates, and empowers faculty and their eligible family members, to adopt and maintain healthy lifestyles. Through YourLife, you can access a wide variety of programs & services, resources, reading materials and discounts.
Northwestern Memorial Hospital offers napping and fitness rooms for NMH-based faculty and trainees. Learn more on NMI.
Career Development and Mentorship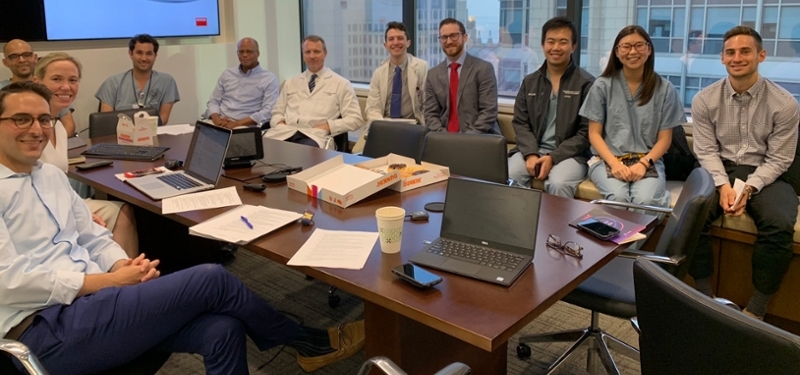 Feinberg School of Medicine Faculty Affairs offers programs, services and resources available to assist faculty as they develop their career. This site also provides information on career tracks and types of appointments and promotion and tenure guidelines.
The Office of Continuing Medical Education (CME) produces a number of lectures, conferences and educational programs designed to build on our physicians' knowledge, skills and professional performance throughout their careers.
The NM Physician Forum is your source for news, policy updates, clinical research, upcoming events, continuing education, and more.
The Northwestern Urology Early Career Launch Program is a three-year mentorship program designed for early career faculty (1-3 years post-training), emphasizing the areas of research, teaching, and clinical skills, particularly concerning career satisfaction, career management, and collegial networking.
The Northwestern University Clinical and Translational Sciences Institute (NUCATS) offers resources to help navigate the clinical research landscape through professional education programs, interactive seminars and workshops, and on demand resources.
Diversity and Inclusion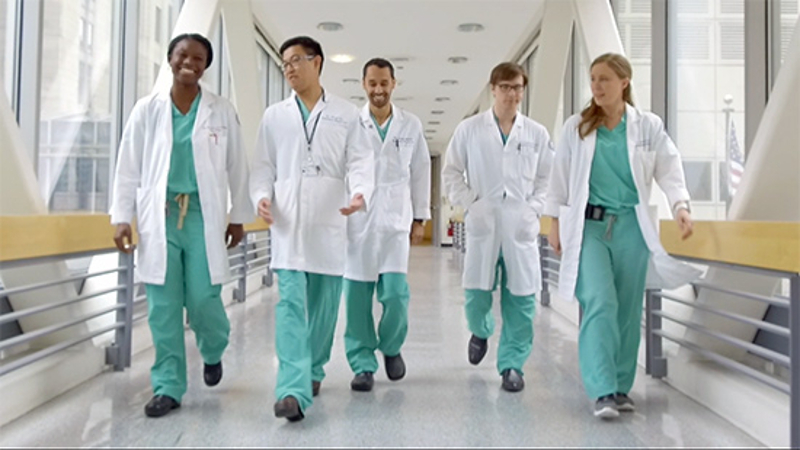 Northwestern Urology is committed to fostering a diverse and inclusive environment for faculty, residents, staff, medical students and our patients. Our Department prides itself on building a program where all individuals can embrace their identities, have a sense of belonging, and feel valued.
The Committee on Diversity and Inclusion within Urology was created to continue the department's commitment to fostering an environment of inclusion that welcomes and supports people of varying backgrounds.
Feinberg School of Medicine
offers several programs and resources that aim to create community, provide support and highlight current diversity and inclusion topics, and foster an inclusive environment.
Family Resources
The Northwestern Office of Work/Life & Family Resources offers a broad range of resources to support the work/life and family needs of faculty, as they pursue excellence in research and instruction.
Northwestern employees receive childcare benefits, such as discounts or dedicated spaces, at daycare centers, preschools and elementary schools throughout Chicagoland. If you would like help navigating the search process, schedule a consultation by emailing wellbeing@northwestern.edu.
Nursing mothers have access to following dedicated lactation rooms on the Chicago campus:
Arkes Family Pavilion
11th Floor, Suite 1100. Contact Property Operations Office at 312-926-4084 for entry code
Feinberg Pavilion
2nd Floor, Rooms 2-316A and 2-316B (entry through the women's restroom)
2nd Floor, Rooms 2-532 and 2-533 (by the Feinberg Cashier). Contact Property Operations Office at 312-926-4569 for entry code.
Galter Pavilion
5th floor, Room 5-122 (turn right off the public elevators, through Same Day Surgery doors, to the left)
Lavin Family Pavilion
2nd Floor, Room 02-242 (go to the hallway next to Walgreens)
Olson Pavilion
4th Floor, women's locker room
Prentice Women's Hospital
1st Floor, Room 01-2322 (by southwest public entrance)
2nd Floor, Room 02-2308 (by the escalators)
6th floor, Room 06-2108. Contact Property Operations Office at 312-926-4569 for the entry code.
8th Floor, Room 08-2814 (by Labor & Delivery in the staff area)
211 E. Ontario Street
11th floor, Suite 1110. Contact Property Operations Office at 312-472-0211 for entry.
541 N. Fairbanks Court 
(building on southeast corner of Ohio and Fairbanks)
9th floor, Room 995
17th floor, Room 1743
28th floor, Room 2827
Ann & Robert H. Lurie Children's Hospital of Chicago
For Lactating Surgical Staff 
6th floor, Rooms 6-339 and 6-349 (inside the Anesthesia office areas. Go in through 06-C32 and walk straight back; in case the room is locked, Carmeletta sits in room 06-C32 and can help with access)