Director's Message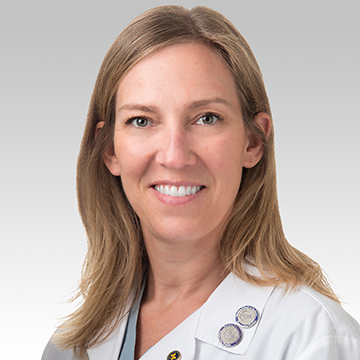 Thank you for your interest in the urology residency at the McGaw Medical Center of Northwestern University.
We are a resident-focused urology residency program with the goal of training the complete urologist. When people ask me what is the best part of our residency program, my answer is always the same: our residents. Our program provides in-depth exposure to all areas of urology, with fellowship-trained faculty in all sub-specialty areas of urology, including infertility, oncology, andrology, female pelvic medicine and reconstructive surgery, pediatrics, and laparoscopy/endourology. Our diverse training sites are located within 4 miles of Northwestern Memorial Hospital, our main training site. The state-of-the-art Ann & Robert H. Lurie Children's Hospital of Chicago is adjacent to Northwestern Memorial Hospital. The Jesse Brown Veteran's Administration Hospital and John H. Stroger Jr. Hospital of Cook County are both 3.5 miles from Northwestern. Each site provides a unique experience with varying patient populations and a diverse case mix.
Our training program is a six-year urology program, with six months dedicated to urology rotations in the first year. This includes running the urology consult service with faculty guidance. As the program director, I oversee and regularly evaluate all clinical rotations, including those in general surgery. In your first two years, you will do six months of general surgery rotations selected by me based on their educational value.
Another unique aspect of our training is elective time during your PGY2, PGY3 and PGY5 years. You have the opportunity to create your own clinical training electives. Examples of previously chosen electives include advanced colorectal surgery, plastic surgery, nephrology and medical oncology. Truthfully, this elective program has been in place for so many years I cannot possibly list all the electives our residents have created. We also support international electives, and our residents have traveled to countries in Africa, Europe, Asia and South America. We are the most individualized and flexible urology residency program in the country.
Finally and most importantly, our program wants you to become the best urologist you can be. This can only be accomplished if you are healthy and happy. Residency is a very stressful time. Your health and well-being are a major focus of myself, Dr. Schaeffer, the faculty, and McGaw. From the day you start residency, you will have a faculty mentor who you will meet with regularly to assess your experience and well-being. Dr. Schaeffer and I meet with the residents regularly, and I routinely conduct resident feedback sessions. Resident input is taken seriously, and program changes are made in collaboration with residents. A resident wellness liaison is available 24 /7 for any wellness or mental health concerns. Any trainee contact with the liaison is confidential and is not communicated with the program, faculty or institution, except in cases of imminent harm.
Northwestern University and the Department of Urology are committed to building a diverse faculty, workforce, trainee and student community. We strive to create an environment of belonging and inclusion for all. Trainees participate in a number of awareness, educational and social programs, including the Underrepresented Residents and Fellows Forum, the Residency Showcase and the John E. Franklin Commitment to Diversity Award.
In summary, we offer a unique training program, an individualized curriculum, dedicated elective time (including international electives) and an education-focused, supportive environment.
Stephanie Kielb, MD
Residency program director