Chair's Message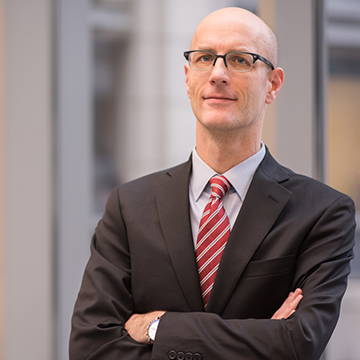 The Department of Urology at Northwestern University Feinberg School of Medicine is committed to attracting and nurturing top students and residents through our educational programs, conducting valuable basic and translational research through our scientific endeavors and improving the quality of life and health for our patients through our affiliated hospitals.
Exceptional Education
We aim to train the complete urologist and provide resources and programs to develop urologic physicians who are technically-proficient, passionate and innovative thinkers. Supervised clinical experience in adult and pediatric urology combined with laboratory research offers students, residents and fellows a broad base for their professional interests. With outstanding, nationally recognized research programs, the tools for developing diverse and extensive urologic skills are immediately available to our trainees.
Experienced Faculty
Through Feinberg's affiliated hospitals and care sites, Department of Urology faculty commit to providing the best possible care to our patients and their families. Our faculty members come from the finest training institutions, offering experience ranging from 10 to 40 years. Fostering positive and lasting physician/patient relationships is encouraged in our department. The department appreciates the contributions made by former or current patients at our academic medical center, as they are often the catalysts for our advances in the urologic field.
The information within this site will provide insight for former, current and prospective students and residents, physicians, faculty and staff. Thank you for your interest in our department. Please contact us with your questions and comments.
Edward "Ted" M. Schaeffer, MD, PhD
Chair, Department of Urology