Endourology and Stone Disease
Conditions we treat within this category include:
Endourology (stone disease) is a minimally invasive technique in which small telescopes and lasers are used to treat tumors, strictures, or congenital anomalies of the bladder, ureter, and kidney.
A kidney stone, also called nephrolithiasis, is a small, hard mineral and uric acid salt deposit that forms inside your kidneys and may affect any part of your urinary tract. When passed, kidney stones can cause severe pain. Most kidney stones may be treated without surgery, but in cases of persistent pain or infection, it may be necessary to remove the urinary obstruction.
 Research
Ongoing research aims to analyze optimal surgical equipment, techniques, and protocols for the treatment of stone disease . Quality improvement initiatives are underway to identify demographic and clinical variables associated with kidney stone formation and recurrence to develop interventions to reduce stone events in patients. Dr. Amy Krambeck is conducting research on th management of stone disease during pregnancy and has dedicated her efforts to improve treatment options for women
Selected Publications
Predictors of use and overall survival for patients undergoing metastasectomy for bladder cancer in a national cohort. Weiner AB, Pham MN, Isaacson DS, Ko OS, Breen KJ, Nadler RB. Int J Urol. 2020 Jun 26.
GeoBioMed sheds new light on human kidney stone crystallization and dissolution. Sivaguru M, Lieske JC, Krambeck AE, Fouke BW.Nat Rev Urol. 2020 Jan;17(1):1-2.
Upper Pole Access for Prone Percutaneous Nephrolithotomy: Advantage or Risk? Urology. 2019 Dec;134:66-71.
Trends in urinary calculi composition from 2005 to 2015: a single tertiary center study. Talati VM, Soares RMO, Khambati A, Nadler RB, Perry KT Jr. Urolithiasis. 2020 Aug;48(4):305-311.
Selected Media
In this podcast, Robert Nadler, MD shares his published findings in Urology describing marijuana's clinical role for urologic symptoms, the efficacy, and long-term impact of marijuana for urologic symptoms. Listen here
 Patient Care
Our physicians are dedicated to the thorough evaluation and minimally invasive treatment of stones, tumors, and congenital anomalies of the kidney, ureter, and bladder. The latest minimally invasive techniques are used to treat stones in the upper and lower urinary tract; these techniques include extracorporeal shock wave lithotripsy (ESWL) using two state of the art lithotripters.
Specialty Chief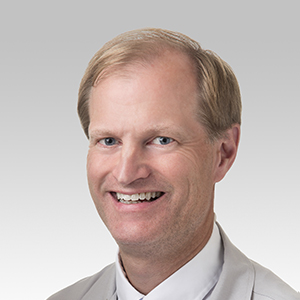 Robert Nadler, MD
Chief of Endourology and Stone Disease in the Department of Urology
Professor of Urology