Male Infertility and Sexual Dysfunction
Conditions we treat within this category include:
Erectile dysfunction
Ejaculatory disorders
Fertility preservation in men with cancer
Hypogonadism (low testosterone)
Klinefelter's syndrome
Peyronie's disease
Testicular failure
Varicocele
Infertility affects approximately fifteen percent of couples trying to initiate a pregnancy and male factors are responsible in up to 50% of couples struggling with infertility. Our program conducts state-of-the-art testing and research to assist in the evaluation of male factor infertility in addition to fertility preservation for males with cancer.
Sexual dysfunction includes erectile dysfunction, decreased libido, change in penile shape, ejaculation problems and orgasm alterations. The goal of our research and patient care is to restore sexual function and intimacy for men with sexual dysfunction.
Selected Media
In this podcast, Robert Brannigan, MD discusses emerging therapeutic strategies and technologies for male infertility. He shares recent advances in assisted reproductive technologies and techniques such as IVF and intracytoplasmic sperm injection (ICSI), and what's unique about what his team is doing at Northwestern Medicine. Listen here
Dr. Halpern specializes in male reproductive medicine, sexual medicine, hypogonadism (low testosterone), and microsurgery for these conditions. In this video, Dr. Halpern discusses Northwestern Urology's approach to varicocele management (Watch here) and the innovative technologies and techniques supporting sperm extraction procedures at Northwestern.  Watch here
Joshua Halpern, MD, MS, discusses his latest research examining the effect of diet on erectile function and testosterone, recent advancements and breakthroughs in surgical treatments and techniques for erectile dysfunction and what he and his team at Northwestern are doing to optimize outcomes for patients with erectile dysfunction. Watch here
Research initiatives are focused on the evaluation of treatments to manage both the physical and psychosocial causes of sexual dysfunction. Our male infertility researchers specialize in oncofertility, which combines the fields of oncology and reproductive medicine to expand fertility options for cancer survivors.
Selected Publications
The Diagnosis and Management of Recurrent Ischemic Priapism, Priapism in Sickle Cell Patients, and Non-Ischemic Priapism: An AUA/SMSNA Guideline. Bivalacqua TJ, Allen BK, Brock GB, Broderick GA, Chou R, Kohler TS, Mulhall JP, Oristaglio J, Rahimi LL, Rogers ZR, Terlecki RP, Trost L, Yafi FA, Bennett NE Jr. J Urol. 2022 Jul;208(1):43-52. 
The adverse impact of COVID-19 on men's health. Dubin JM, Bennett NE, Halpern JA. Curr Opin Urol. 2022 Mar 1;32(2):146-151.
Serum Total Testosterone and Premature Mortality Among Men in the USA.Fantus RJ, Chang C, Platz EA, Bennett NE, Helfand BT, Brannigan RE, Halpern JA. Eur Urol Open Sci. 2021 Jun 7.
Emergence of three-dimensional video microsurgery for male infertility. Halpern JA, Brannigan RE. Fertil Steril. 2020 Jul;114(1):31-32.
Comparing Risk Factors for Adverse Outcomes in Virgin Inflatable Penile Prosthesis Implantations and Revisions: A Retrospective Cohort Study. Miller JA, Bennett NE Jr. Sex Med. 2020 Jun 19:S2050-1161(20)30069-6.
The association of popular diets and erectile function among men in the United States. Fantus RJ, Halpern JA, Chang C, Keeter MK, Brannigan RE, Helfand BT, Bennett NE. Int J Impot Res. 2020 Jun 2.
Sperm retrieval success and testicular histopathology in idiopathic nonobstructive azoospermia. Das A, Halpern JA, Darves-Bornoz AL, Patel M, Wren J, Keeter MK, Brannigan RE. Asian J Androl. 2020 Apr 21.
Effects of nonsteroidal anti-inflammatory drug (NSAID) use upon male gonadal function: A national, population-based study. Halpern JA, Fantus RJ, Chang C, Keeter MK, Helfand B, Bennett NE, Brannigan RE. Andrologia. 2020 May;52(4):e13542.
Testosterone Deficiency. Halpern JA, Brannigan RE. JAMA. 2019 Sep 17;322(11):1116.
Multicenter Investigation of Fungal Infections of Inflatable Penile Prostheses. Gross MS, Reinstatler L, Henry GD, Honig SC, Stahl PJ, Burnett AL, Maria PP, Bennett NE, Kava BR, Kohler TS, Beilan JA, Carrion RE, Munarriz RM. J Sex Med. 2019 Jul;16(7):1100-1105.
Our faculty provide comprehensive, state-of-the-art medical care to men experiencing fertility problems. We work closely with our reproductive endocrinology colleagues (female fertility specialists) in the use of assisted reproductive techniques such as intrauterine insemination (IUI) and in vitro fertilization (IVF)/intracytoplasmic sperm injection (ICSI). This collaborative approach maximizes the male and female partners' fertility status and helps to expedite care. Learn more
The Sexual Dysfunction Program provides a complete evaluation for men with erectile dysfunction and ejaculatory disturbances. This includes the evaluation of factors that can influence dysfunction, including hormonal, vascular, neurologic and psychological factors. Learn more
Specialty Chief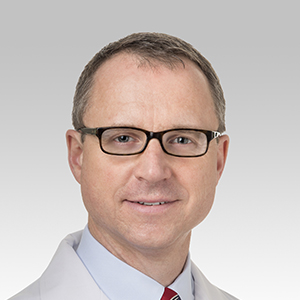 Robert Brannigan, MD
Chief of Male Reproductive Surgery and Men's Health in the Department of Urology
Professor of Urology