Male Infertility and Sexual Dysfunction
Conditions we treat within this category include:
Erectile dysfunction
Ejaculatory disorders
Fertility preservation in men with cancer
Hypogonadism (low testosterone)
Klinefelter's syndrome
Peyronie's disease
Testicular failure
Varicocele
Infertility affects approximately fifteen percent of couples trying to initiate a pregnancy and male factors are responsible in up to 50% of couples struggling with infertility. Our program conducts state-of-the-art testing and research to assist in the evaluation of male factor infertility in addition to fertility preservation for males with cancer.
Sexual dysfunction includes erectile dysfunction, decreased libido, change in penile shape, ejaculation problems and orgasm alterations. The goal of our research and patient care is to restore sexual function and intimacy for men with sexual dysfunction.
Selected Media
In this podcast, Robert Brannigan, MD discusses emerging therapeutic strategies and technologies for male infertility. He shares recent advances in assisted reproductive technologies and techniques such as IVF and intracytoplasmic sperm injection (ICSI), and what's unique about what his team is doing at Northwestern Medicine. Listen here
Dr. Halpern specializes in male reproductive medicine, sexual medicine, hypogonadism (low testosterone), and microsurgery for these conditions. In this video, Dr. Halpern discusses Northwestern Urology's approach to varicocele management (Watch here) and the innovative technologies and techniques supporting sperm extraction procedures at Northwestern.  Watch here
Joshua Halpern, MD, MS, discusses his latest research examining the effect of diet on erectile function and testosterone, recent advancements and breakthroughs in surgical treatments and techniques for erectile dysfunction and what he and his team at Northwestern are doing to optimize outcomes for patients with erectile dysfunction. Watch here
Male hypogonadism (testosterone deficiency) affects nearly 5 million men—or more, since symptoms are frequently ignored. Joshua Halpern MD, MS tells us how the Department of Urology at Northwestern is committed to conducting innovative research to help advance men's health in the field of male sexual medicine, allowing the team to provide specialized urological care to patients with hypogonadism and other conditions. Listen here
Selected Publications
Our faculty provide comprehensive, state-of-the-art medical care to men experiencing fertility problems. We work closely with our reproductive endocrinology colleagues (female fertility specialists) in the use of assisted reproductive techniques such as intrauterine insemination (IUI) and in vitro fertilization (IVF)/intracytoplasmic sperm injection (ICSI). This collaborative approach maximizes the male and female partners' fertility status and helps to expedite care. Learn more
The Sexual Dysfunction Program provides a complete evaluation for men with erectile dysfunction and ejaculatory disturbances. This includes the evaluation of factors that can influence dysfunction, including hormonal, vascular, neurologic and psychological factors. Learn more
Specialty Chief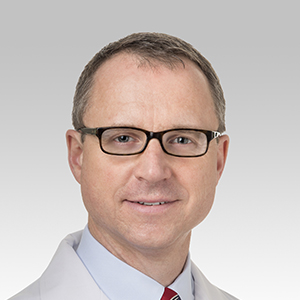 Robert Brannigan, MD
Chief of Male Reproductive Surgery and Men's Health in the Department of Urology
Professor of Urology