American Academy of Arts and Sciences
William T. Bovie, elected 1920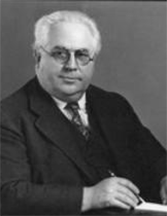 William T. Bovie, PhD, is recognized for conceptualizing the field of biophysics. He became a faculty member at Northwestern (1927-1929) as the first chairman the of the Department of Biophysics at Feinberg. He is credited with creating the Bovie electrocautery device now used in every modern operating room to control bleeding in the surgical field.
Alfred Newton Richards, elected 1937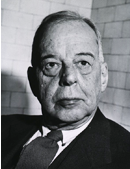 Alfred Newton Richards, PhD, proved kidneys filter blood by inventing glomerular micropuncture, was the first to employ inulin to study glomerular filtration rate and determined that renal tubules secreted or reabsorbed various substances in processing final urine. President Franklin D. Roosevelt appointed him to head the Committee on Medical Research during World War II. In that role, Richards put penicillin in production as a therapeutic agent. He was appointed the first professor of Pharmacology at Northwestern University Medical School starting in 1908.
Hans Popper, elected 1967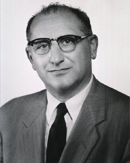 Hans Popper, MD, PhD, is widely regarded as the father of hepatology. After completing his service in World War II in 1949, Popper was appointed associate professor of pathology at Northwestern University Medical School. He published more than 800 papers with a focus on the liver in health and disease and became a founding member of the American Association for the Study of Liver Diseases.
Thomas E. Starzl, elected 1971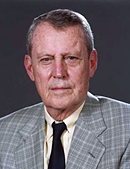 Thomas E. Starzl, MD '52, PhD '52, and faculty member at Northwestern (1959-61), known as the father of transplantation, performed the first successful liver transplant in 1967 at the University of Colorado. Starzl also conducted the first multiple organ transplant in 1983, the first heart and liver transplant in 1984 and the first liver and intestine transplant in 1990. In 1980, he introduced the anti-rejection medications anti-lymphocyte globulin and cyclosporine. He was instrumental in developing tacrolimus, a drug that significantly increased post-transplantation survival rates.
Edwin Taylor, elected 1991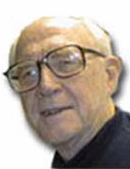 Edwin Taylor, PhD, made significant contributions to understanding the biochemistry of muscle contraction and cytoskeletal research. His investigations provided the first kinetic model describing how molecular motors convert chemical energy into mechanical force. He discovered several molecular cell motors, some of which assist in the motility of certain white blood cells, and showed how actin and myosin induce movement in non-muscle cells.
Laszlo Lorand, elected 1998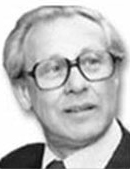 Laszlo Lorand, PhD, and his collaborators made discoveries that laid the foundation for the molecular understanding of the clotting of fibrinogen in blood. This led to the reconstruction of the physiological process as well as to the diagnosis of unusual bleeding disorders. His work served as a foundation for studying protein cross-linking in aging cells. He was the first director of a National Institutes of Health-funded Biochemistry Training Program and is a founding member of the Department of Cell & Developmental Biology.
Samuel I. Stupp, elected 1998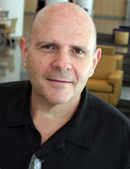 Samuel Stupp, PhD, studies nanostructures and materials with emphasis in regenerative medicine, organic electronics, solar energy and cancer therapies. He was elected to the National Academy of Engineering in 2012 for his work on the biomedical applications of self-assembled polymers. He is also a member of the National Academies of Sciences, Engineering and Inventors, and of the American Academy of Arts and Sciences.
Robert F. Furchgott, elected 2000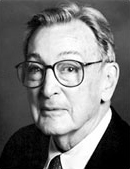 Robert Furchgott, PhD '40, received the Nobel Prize in Physiology or Medicine in 1998, which he shared with Louis J. Ignarro and Ferid Murad for "their discoveries concerning nitric oxide as a signaling molecule." Furchgott's discoveries have helped scientists understand and find new treatments for cardiovascular diseases and other conditions ranging from immune disorders to memory loss, pulmonary disease and erectile dysfunction.
Patricia Spear, elected 2003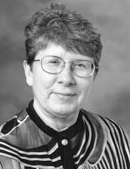 Patricia Spear, PhD, identified the mechanisms the herpes simplex virus types 1 and 2 use to enter cells. She also characterized the cell surface carbohydrates and proteins require for penetration of human cells and viral spread by cell-cell fusion. She is professor emeritus in Microbiology-Immunology.
Gary Borisy, elected 2004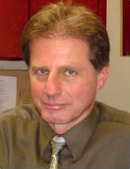 In 1965, Gary Borisy, PhD, discovered the protein tubulin, which comprises a key part of the cell's cytoskeleton. He provided important insights into chromosome movement and the role of the protein actin, a major component of cell motility, and the dynamics of microtubules, filaments that help direct cell division. Borisy, now an adjunct professor, was previously associate vice president for research and the Leslie B. Arey Professor of Cell & Developmental Biology.
J. Larry Jameson, elected 2004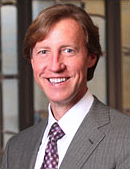 J. Larry Jameson, MD, PhD, served as chair of the Department of Medicine from 2000 to 2007, when he was named vice president for medical affairs and dean of the medical school. He has a long-standing interest in the genetics of endocrine tumors and possible approaches to their treatment. He has published more than 250 scientific articles and co-edited the fourth and the fifth editions of the authoritative text, "DeGroot and Jameson's Endocrinology."
Robert Lamb, elected 2007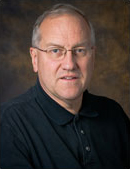 Robert Lamb, PhD, has studied the replication and pathogenesis of influenza virus and paramyxoviruses, specifically virus-mediated membrane fusion, the action of protein-selective ion channels, enveloped virus assembly and how these viruses defeat innate immunity. Lamb contributed nearly 40 years of service at Feinberg and Weinberg College of Arts and Sciences.
Chad A. Mirkin, elected 2011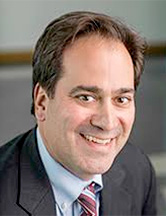 Chad Mirkin, PhD, is a world-renowned nanoscience expert. He is known for the development of nanoparticle-based biodetection schemes, the invention of dip-pen nanolithography as well as contributions to supramolecular chemistry, nanoelectronics and nano-optics. He is the author of more than 440 manuscripts and over 400 patents and applications and is the founder of three nanotechnology companies. He holds membership in the National Academies of Science, Engineering, Inventors and Medicine.
David J. Skorton, elected 2011
John A. Rogers, elected 2014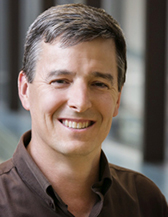 John Rogers, PhD, is internationally known for designing and developing classes of electronic devices with diverse diagnostic and therapeutic function that can bend, stretch and twist to integrate with the human body. His research spans disciplines and exploits novel approaches to problems with the potential to change the fields of industrial, consumer and biocompatible electronics. He is a member of the National Academies of Engineering, Inventors, Medicine and Sciences, as well as the American Academy of Arts and Sciences.
Eric G. Neilson, elected 2016
Eric Neilson, MD, vice president for medical affairs and Lewis Landsberg Dean, came to Feinberg after serving as the Hugh Jackson Morgan Professor and chairman of the Department of Medicine at Vanderbilt University School of Medicine and the C. Mahlon Kline Professor at the University of Pennsylvania. His research has made important contributions to understanding the cell fate of fibroblasts in fibrogenesis, the expression of the nephritogenic immune response and the biochemical mechanisms of renal hypertrophy.
Teresa K. Woodruff, elected 2020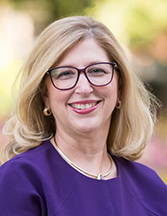 Teresa Woodruff, PhD, is an expert in ovarian biology. She is credited with coining the term "oncofertility" in 2006. Woodruff served as the chief of the Division of Reproductive Science in Medicine in the Department of Obstetrics & Gynecology and founded the Women's Health Research Institute. She is a member of the National Academies of Medicine and Inventors and the American Academy of Arts and Sciences.
Thomas McDade, elected 2021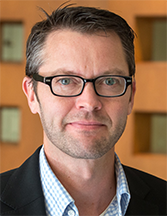 Thomas McDade, PhD, is a biological anthropologist who specializes in human population biology. His work is primarily concerned with the dynamic interrelationships among society, biology and health over the life course, with an emphasis on life course approaches to stress and the human immune system. He was a 2002 recipient of the Presidential Early Career Award for Scientists and Engineers (PECASE).
Elizabeth M. McNally, elected 2021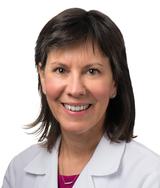 Elizabeth McNally, MD, PhD, investigates the genetic mechanisms responsible for inherited human diseases including heart failure, cardiomyopathy, muscular dystrophy, arrhythmias and aortic aneurysms. McNally's contributions to genome analysis have bettered understanding of rare genetic variation, allowing identification of genes that modify the outcomes of genetic diseases. She is a member of the National Academy of Medicine, National Academy of Inventors and the American Academy of Arts and Sciences.
Catherine Woolley, elected 2021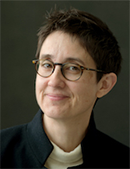 Catherine Woolley, PhD, focuses her research on understanding estrogen's actions in cognitive areas of the brain and sex differences in molecular mechanisms of synaptic plasticity. Early in her career, Woolley discovered that estrogens drive synaptic plasticity in the hippocampus. Since then, her work has helped to explain how estrogens enhance learning and memory consolidation.
Sara Solla, elected 2022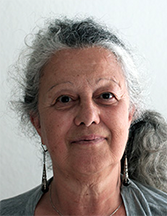 Sara Solla, PhD, applies statistical mechanics to the analysis of complex systems. Solla's research has led her to the study of neural networks, powerful artificial intelligence models thought to be somewhat analogous to the way the human brain stores and processes information.