Chad A. Mirkin, elected 2009
Chad A. Mirkin, PhD, director of the International Institute for Nanotechnology, the George B. Rathmann Professor of Chemistry and professor of Infectious Diseases in the Department of Medicine, is a world-renowned nanoscience expert. He is known for the development of nanoparticle-based biodetection schemes, the invention of Dip-Pen Nanolithography and contributions to supramolecular chemistry, nanoelectronics and nanooptics. He is the author of more than 440 manuscripts and over 400 patents and applications and is the founder of three nanotechnology companies. He holds membership in the National Academies of Science, Engineering and Medicine.
top
John A. Rogers, elected 2011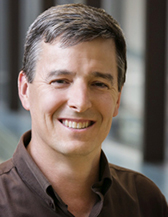 John A. Rogers, PhD, is internationally known for designing and developing classes of electronic devices that can bend, stretch and twist, be integrated with the human body and have diverse diagnostic and therapeutic function. His research spans disciplines and exploits novel approaches to problems with the potential to change the fields of industrial, consumer and biocompatible electronics. He is a professor of Neurological Surgery.
top
Samuel I. Stupp, elected 2012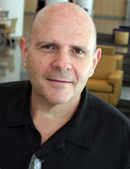 Samuel I. Stupp, PhD, studies nanostructures and materials with emphasis in regenerative medicine, organic electronics, solar energy and cancer therapies. He was elected to the National Academy of Engineering in 2012 for his work on the biomedical applications of self-assembled polymers. He is director of the Simpson Querrey Institute for BioNanotechnology and professor of Endocrinology, Metabolism and Molecular Medicine in the Department of Medicine.
top