Our Mission and Vision
Our mission is to impact the practice of medicine through discovery and education to improve human health. Our vision is to achieve this mission through continuous quality improvement.
The pursuit of excellence requires a learning organization grounded in leadership, innovation, and compassionate care that can translate new knowledge into better human health. These attributes are interwoven by professionalism dedicated to teamwork, collegiality, and social and intellectual diversity. Such values promote the best interests of medicine and further strengthen our social contract with the community we serve.
Leadership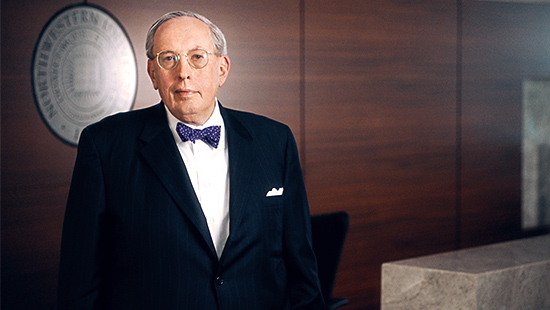 Meet Eric G. Neilson, MD, vice president for Medical Affairs and Lewis Landsberg Dean of Northwestern University Feinberg School of Medicine. Learn more about his accomplishments and vision for the future of the medical school.
Designed for Discovery
The Louis A. Simpson and Kimberly K. Querrey Biomedical Research Center provides critical space for scientists working in the areas of cancer, heart disease, neurodegenerative disorders like Alzheimer's, diabetes, epigenetics and genomics.
Founders & Groundbreakers
Clyde W. Yancy, MD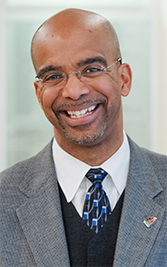 Clyde Yancy, MD, MSc, is an internationally recognized expert in preventive cardiology, cardiomyopathy, and racial and ethnic disparities in cardiovascular disease. He serves as vice dean for Diversity and Inclusion and chief of Cardiology in the Department of Medicine. Yancy is also a member of the National Academy of Medicine and a former president of the American Heart Association.
Nathan Smith Davis, MD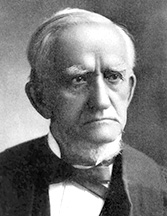 In 1859, Nathan Smith Davis co-founded the medical department of Lind University, which later became the Chicago Medical College and eventually the Northwestern University school of medicine. He served as a university trustee until the time of his death. He was instrumental in the founding of the American Medical Association and was one of the founders of the Chicago Medical Society, the Chicago Historical Society, the Chicago Academy of the Sciences and the Union College of Law, which eventually became the Northwestern University school of law.
Chad A. Mirkin, PhD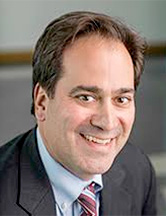 Chad Mirkin, PhD, is a world-renowned nanoscience expert. He is known for the development of nanoparticle-based biodetection schemes, the invention of dip-pen nanolithography as well as contributions to supramolecular chemistry, nanoelectronics and nano-optics. He is the author of more than 440 manuscripts and over 400 patents and applications and is the founder of three nanotechnology companies. He holds membership in the National Academies of Science, Engineering, Inventors and Medicine.
Daniel Hale Williams, MD
Daniel Hale Williams, MD, was the school's first Black graduate and faculty member, the first Black fellow of the American College of Surgeons and the principal founder of the National Medical Association. Williams founded Provident Hospital in Chicago, the first Black-owned and -operated interracial hospital in the country in 1891. He performed one of the world's first successful heart operations in 1893, and President Grover Cleveland appointed him surgeon-in-chief at Freedman's Hospital, Washington, D.C., in 1894.
Milan Mrksich, PhD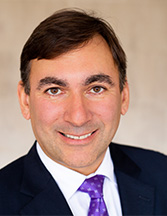 Milan Mrksich, PhD, is considered a world leader in engineering the interface between cells and surfaces. He has helped oversee Northwestern University's research enterprise as vice president for research since 2020. Among his many honors, Mrksich is a Howard Hughes Medical Institute Investigator.
Sandra F. Olson, MD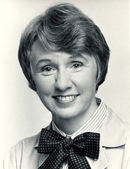 Sandra Olson, MD '63, GME '69, was the first woman president of the American Academy of Neurology, as well as the first female leader of the Illinois State Medical Society, the Chicago Medical Society and the Chicago Neurological Society. She graduated from Northwestern Medical School and completed her residency here, before joining Northwestern Memorial Hospital as an attending physician and instructor for the medical school. She was eventually appointed the first woman chief-of-staff at Northwestern Memorial Hospital.
Mary Thompson, MD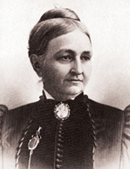 Mary Thompson, MD, was the first female surgeon in the United States and, in 1870, was Northwestern Medical School's first female medical graduate. She founded the Women's Medical College, the first medical school for women in the Midwest; the Chicago Hospital for Women and Children, the first hospital staffed by female physicians; and helped found Chicago's first nursing school. She also developed a number of surgical instruments and procedures.
Robert F. Furchgott, PhD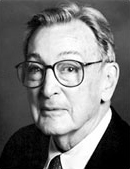 Robert Furchgott, PhD '40, received the Nobel Prize in Physiology or Medicine in 1998, which he shared with Louis J. Ignarro and Ferid Murad for "their discoveries concerning nitric oxide as a signaling molecule." Furchgott's discoveries have helped scientists understand and find new treatments for cardiovascular diseases and other conditions ranging from immune disorders to memory loss, pulmonary disease and erectile dysfunction.
Thomas E. Starzl, MD, PhD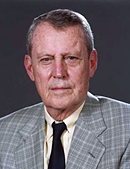 Thomas E. Starzl, MD '52, PhD '52, and faculty member at Northwestern (1959-61), known as the father of transplantation, performed the first successful liver transplant in 1967 at the University of Colorado. Starzl also conducted the first multiple organ transplant in 1983, the first heart and liver transplant in 1984 and the first liver and intestine transplant in 1990. In 1980, he introduced the anti-rejection medications anti-lymphocyte globulin and cyclosporine. He was instrumental in developing tacrolimus, a drug that significantly increased post-transplantation survival rates.
Charles H. Mayo, MD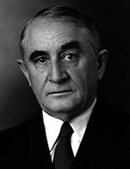 Charles H. Mayo, MD, founder of the Mayo Clinic and Mayo Graduate School of Medicine, graduated from Northwestern University Medical School in 1888. A renowned surgeon, Mayo pioneered modern goiter surgery and surgical techniques for the nervous system. Mayo received the U.S. Distinguished Service medal, served as president of the American Medical Association and was a trustee of Northwestern University.
Connect
Keep in Contact
Feinberg Links