National Academy of Medicine
George D. Lundberg, elected 1992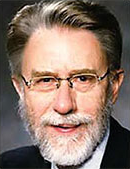 George D. Lundberg, MD, clinical professor of Pathology, is recognized internationally for his work in tropical medicine and forensic medicine. He is widely regarded as an early pioneer of the medical internet. For 17 years, Lundberg served as the editorial lead on 39 American Medical Association medical journals, "American Medical News" and various internet products.
Dudley Childress, elected 1995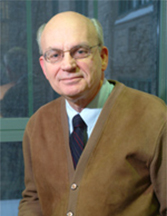 Dudley Childress, PhD, was a faculty member at Feinberg for 47 years in the Department of Physical Medicine and Rehabilitation before his retirement. He was a pioneer in biomechanics and rehabilitative engineering. Producing the first power controlled wheelchair and developing a state-of-the-art motion analysis system were among his many contributions to rehabilitative medicine.
Thomas E. Starzl, elected 1999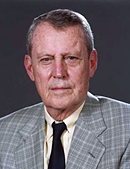 Thomas E. Starzl, MD '52, PhD '52, known as the father of transplantation, performed the first successful liver transplant in 1967 at the University of Colorado. Starzl also conducted the first multiple organ transplant in 1983, the first heart and liver transplant in 1984 and the first liver and intestine transplant in 1990. In 1980, he introduced the anti-rejection medications anti-lymphocyte globulin and cyclosporine. He was instrumental in developing tacrolimus, a drug that significantly increased post-transplantation survival rates.
Michael Fleming, elected 2005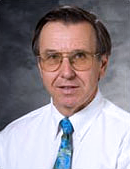 Michael Fleming, MD, MPH, professor of Family and Community Medicine and Psychiatry and Behavioral Sciences, has served as the principal investigator on more than a dozen National Institutes of Health grants and contracts related to behavioral interventions in community-based primary care practices. Fleming has published more than 135 peer-reviewed research papers in more than 40 publications since 2005. In 2005, he was elected to the Institute of Medicine of the National Academy of Sciences. 
J. Larry Jameson, elected 2005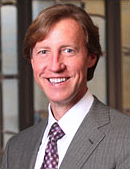 J. Larry Jameson, MD, PhD, served as chair of the Department of Medicine from 2000 to 2007, when he was named vice president for medical affairs and dean of the medical school. He has a long-standing interest in the genetics of endocrine tumors and possible approaches to their treatment. He has published more than 250 scientific articles and co-edited the fourth and the fifth editions of the authoritative text, "DeGroot and Jameson's Endocrinology."
Chad A. Mirkin, elected 2010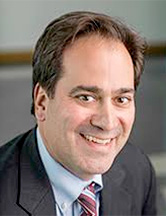 Chad A. Mirkin, PhD, director of the International Institute for Nanotechnology, the George B. Rathmann Professor of Chemistry and professor of Infectious Diseases in the Department of Medicine, is a world-renowned nanoscience expert. He is known for the development of nanoparticle-based biodetection schemes, the invention of Dip-Pen Nanolithography and contributions to supramolecular chemistry, nanoelectronics and nano-optics. He is the author of more than 440 manuscripts and over 400 patents and applications and is the founder of three nanotechnology companies. He holds membership in the National Academies of Science, Engineering, Inventors and Medicine.
David J. Skorton, elected 2010
Serdar E. Bulun, elected 2015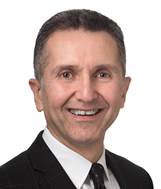 Serdar E. Bulun, MD, chair of Obstetrics and Gynecology, is widely recognized for pioneering molecular medicine in the field of gynecology. He discovered the epigenetic basis of endometriosis and introduced aromatase inhibitors as a novel class of drugs to effectively treat it. He has also contributed significantly to the systems biology of hormone-responsive disorders of the breast, including cancer.
Susan Skochelak, elected 2015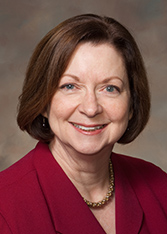 Susan Skochelak, MD, MPH, is an adjunct professor of Family and Community Medicine and a nationally recognized authority in medical education. She serves as the group vice president for medical education at the American Medical Association, where she leads the strategic initiative "Accelerating Change in Medical Education," and created the AMA Center to Transform Medical Education. 
Melina Kibbe, elected 2016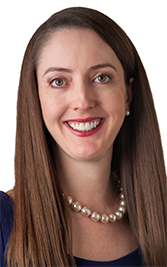 Melina Kibbe, MD, '03 GME, is an expert in the treatment of carotid stenosis, peripheral vascular disease and abdominal aortic aneurysms. From 2011-2016, she served as deputy director of Northwestern's Simpson Querrey Institute for BioNanotechnology and vice chair of the Department of Surgery. Northwestern recognized Kibbe for her outstanding talents as an educator of the next generation of surgeons, honoring her with 18 awards for teaching excellence.
Clyde W. Yancy, elected 2016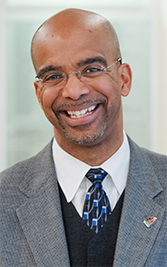 Teresa K. Woodruff, elected 2018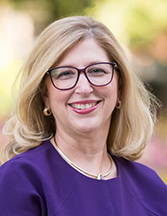 David Cella, elected 2019
David Cella, PhD, is the Ralph Seal Paffenbarger Professor and Chair of the Department of Medical Social Sciences and a pioneer in the science of patient-centered outcomes. A social scientist by training, he is widely regarded for innovations that better measure patient-reported outcomes and applying those measurements to clinical applications, including those used in health information technology.
Susan Quaggin, elected 2019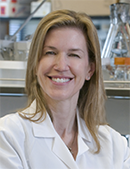 John A. Rogers, elected 2019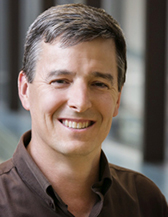 John A. Rogers, PhD, is internationally known for designing and developing classes of electronic devices that can bend, stretch and twist, be integrated with the human body and have diverse diagnostic and therapeutic function. His research spans disciplines and exploits novel approaches to problems with the potential to change the fields of industrial, consumer and biocompatible electronics. He is a professor of Neurological Surgery. He is a member of the National Academies of Engineering, Inventors, Medicine and Sciences, as well as the American Academy of Arts and Sciences.
Catherine Woolley, elected 2019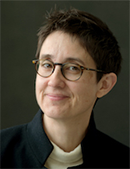 William Grobman, elected 2020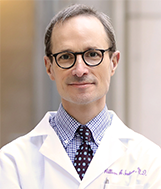 William Grobman, MD, MBA, '97 '00 GME, vice chair for clinical operations and the Arthur Hale Curtis, MD, Professor of Obstetrics and Gynecology, investigates prediction and prevention of adverse obstetric health outcomes, such as preterm birth and preeclampsia. This research includes evaluations of chronic stress and other social determinants of health. He also has focused on determining approaches to labor and delivery that can help to safely reduce the chance of cesarean delivery.