Research Day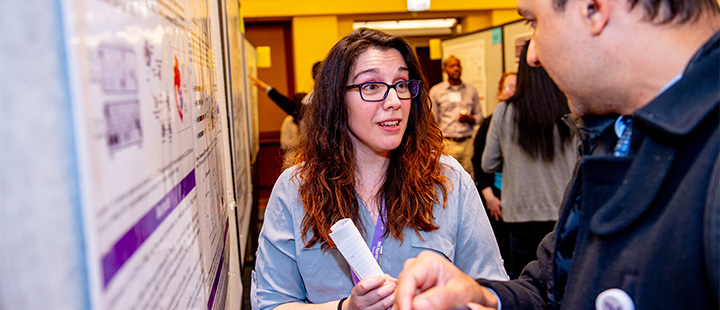 The annual Lewis Landsberg Research Day is a campuswide event to promote faculty and trainee development through the sharing of exciting research and conversation with colleagues. 
The 17th Annual Lewis Landsberg Research Day
Thursday, September 14 from 1:00 - 5:00 p.m.
Keynote Speaker:
Craig B. Thompson, MD
Cancer Biology and Genetics Program
Memorial Sloan Kettering Cancer Center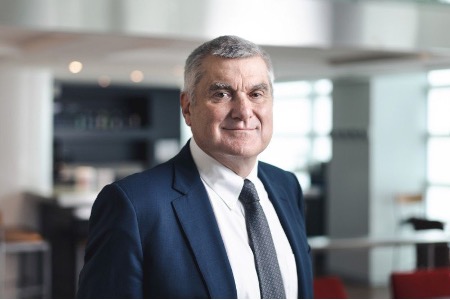 Craig B. Thompson, MD, served as president and chief executive officer of Memorial Sloan Kettering Cancer Center (MSK) from 2010 until September 2022 and continues to oversee the Craig Thompson Lab studying cellular metabolism and its role in disease. Under his leadership, MSK physicians pioneered the use of novel immunotherapies such as checkpoint inhibitors and CAR-T cell therapies, as well as elevated the role of tumor sequencing in cancer care selection. Prior to his time at MSK, Thompson made significant contributions to cancer research as a physician and clinical investigator. Thompson co-founded Agios Pharmaceuticals and previously served as a director of Merck and Charles River Laboratories.
Thompson is a member of the National Academy of Sciences, the National Academy of Medicine, the American Academy of Arts and Sciences, and the Association of American Physicians. He trained in internal medicine at Harvard Medical School's Brigham Hospital and Boston's University Hospital. Thompson received his medical degree from the University of Pennsylvania and his bachelor of arts and bachelor of science degrees from Dartmouth. 
The call for abstracts will go out at the end of July.
---
Poster Competitions & Awards
Research Day offers students and researchers at Feinberg a public forum for presenting their findings and an opportunity to receive valuable feedback from their colleagues. It also allows them to see how their research compares to that of their peers in a competitive arena. Learn about the prizes, eligibility and instructions for our poster sessions.
Each year, Research Day participants compete for awards in basic science research, clinical research, public health and social sciences research and women's health research by submitting their research in poster format for review and judging. See an archived list of all previous winners.  
The following awards are also presented on Research Day: Tripartite Legacy Faculty Prize, Faculty Mentor of the Year and ARCC Award.
Contact Us
Have a question? Contact Feinberg Research.