Michelle A. Kominiarek, MD
Dr. Michelle Kominiarek, MD MS is a Maternal-Fetal Medicine physician at Northwestern Memorial Hospital and an Associate Professor in the Department of Obstetrics and Gynecology. Dr. Kominiarek is nationally known for her expertise in pregnancies complicated by obesity and pregnancies that occur after bariatric surgery. Her clinical and research interests relate to nutrition, physical activity, and gestational weight gain during pregnancy. Other areas of research interest include fetal growth abnormalities, labor abnormalities, postpartum hemorrhage as well as pregnancies complicated by diabetes, hypertension, and thrombophilias. Dr. Kominiarek's research also focuses on prenatal care models and health disparities.
Dr. Kominiarek is an active member of the American College of Obstetricians and Gynecologists and the Society for Maternal-Fetal Medicine. She strives to provide patients and their families with an excellent prenatal care and delivery experience that focuses on patient education and empowerment and often involves a multidisciplinary and collaborative approach with other clinicians who also specialize in high-risk pregnancies.
Contact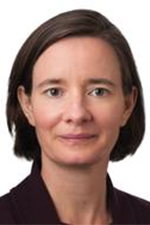 Michelle A. Kominiarek, MD
Associate Professor of Maternal-Fetal Medicine in the Department of Obstetrics & Gynecology
mkominia@nm.org