Body Donation
Anatomical donation, donating your body to medical science after death, is an invaluable component of the education, training, and research that takes place at the Northwestern University Feinberg School of Medicine (Feinberg).  With this act of generosity, donors facilitate the development of skills and expertise that will ultimately contribute to the advancement of science and medicine. Donations also help students develop a sensitivity and understanding that will better position them to treat the human spirit and alleviate suffering.
How to Donate
Anatomical donations to Northwestern University and Feinberg are arranged by the Anatomical Gift Association (AGA) of Illinois.  The AGA has been formally charged with the procurement, preparation, and distribution of bodies donated for medical study on behalf of all medical schools in the State of Illinois. The first priority of the AGA is to provide remains for the anatomical education of medical and dental students, and students in allied health programs. Remains also are provided for training on new surgical procedures.  
For more information on the AGA and the donation process, you may visit the AGA's website. Contact them at 312-733-5283 or via email at info@agaillinois.org.
More Information on Body Donation
Learn more about the process of body donation and the impact that such donations have on Feinberg anatomy students in their first-year Anatomy lab.
Student Reflections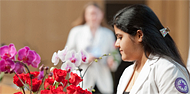 At the conclusion of Anatomy lab, Feinberg medical students pay tribute to those donors who generously enabled their study of human anatomy.  The Anatomy Closing Ceremony celebrates those who donated their bodies to Feinberg through students' prose and music.
Brain Endowment at Feinberg
Learn how you can help Feinberg combat dementia.