Newsletter & Social Media
Read the latest news from Northwestern University Feinberg School of Medicine's Department Physical Therapy & Human Movement Sciences. Sign up for the newsletter or get in touch with the Northwestern University Physical Therapy Alumni Association through the form below.
Please contact Emily Becker if you have a story to share for the upcoming newsletter. 
Newsletter Archive
Social Media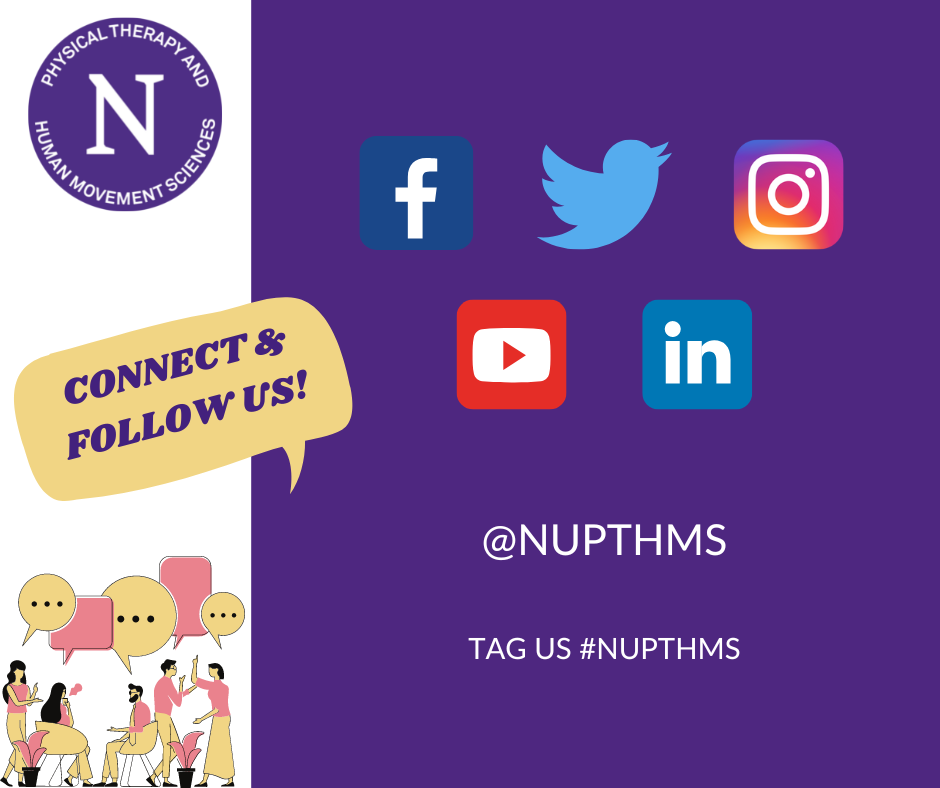 Connect and follow us on social media! Tag us #NUPTHMS


Facebook: Department Page | Alumni Page | Alumni Group
LinkedIn: Department Page | Alumni Page
Submit Alumni News