Chair's Message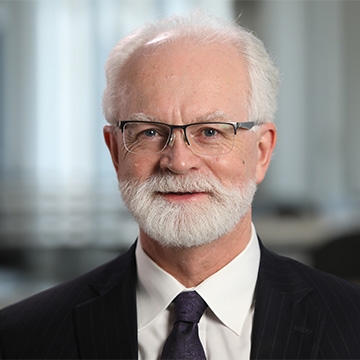 Welcome to Northwestern Physical Therapy & Human Movement Sciences, the oldest physical therapy school in the nation, at the cutting edge of physical therapy since 1927. We pride ourselves on the innovations and great leaders and clinicians who have emerged from our school over nine decades.
With 95 students per year entering our professional DPT program, we are one of the largest physical therapy schools in the U.S. Our size and our location in one of the nation's premiere academic medical centers give us the critical mass to provide our students, scientists and clinicians with unparalleled resources for learning, generating new knowledge, developing expert skills and building leadership talent for the globally competitive healthcare marketplace of the future. As a result of our stellar academic setting, our ultimate pass rate for the National Physical Therapy Exam is 100 percent. 
The past decade has been one of constant innovation within the department. We developed the nation's first dual-degree DPT/PhD program, partnering with Northwestern's internationally renowned McCormick School of Engineering to give our program a unique focus on biomedical engineering. We began offering a PhD in Movement and Rehabilitation Science in partnership with Northwestern University Interdepartmental Neuroscience. Our research labs now span basic animal physiology, quantitative human research and clinical applications through the development of therapeutic devices and interventions with $5 million of support annually from National Institutes of Health and other funding agencies. Our faculty are nationally and internationally recognized educators, scientists and clinician experts, creating a rich academic environment for our DPT, PhD and DPT/PhD students.  
Over the past five years, we have built a successful collaboration with Shirley Ryan AbilityLab, formerly known as the Rehabilitation Institute of Chicago. In collaboration with AbilityLab, we offer an orthopaedic and neurologic physical therapy residency. Residents have the opportunity to teach in the DPT program, present their research at national PT conferences and practice at AbilityLab. AbilityLab physical therapists also are engaged in teaching and research within our department and can obtain Northwestern University academic appointments. In addition, department faculty have clinical appointments at AbilityLab and collaborate on research in areas such as early intervention after stroke using innovative devices developed in our laboratories.  ​
Through our growing partnership with great clinical institutions like Shirley Ryan AbilityLab and Northwestern Medicine, our department is in a stronger than ever position to make major contributions to the physical therapy profession, movement science and healthcare. As physical therapy schools housed within major academic medical centers such as Northwestern continue to advance the science of the profession and demonstrate our cost-effective clinical outcomes, physical therapy will become an ever-greater contributor to national and global healthcare solutions for the future. Northwestern Physical Therapy & Human Movement Sciences is delighted to remain on the cutting edge of this exciting time in the profession's movement forward.