Kaleckas Lecture
Monday, March 27, 2023
14th annual Ann Putnam Kaleckas Lecture
Please join us for our 14th annual Ann Putnam Kaleckas Lecture on Monday, March 27 featuring Paula M. Ludewig, PT, PhD, FAPTA, at Robert H. Lurie Medical Research Center (303 E. Superior Street, Chicago IL 60611). Dr. Ludewig will present on "Movement Matters: Linking our Professional & Scientific Identities." We will offer a Zoom option for those interested in attending remotely.
3:00-4:30pm: DPT Student Poster Presentations at the Ryan Family Atrium
4:30-5:30pm: Reception at the Ryan Family Atrium
5:30-6:30pm: Keynote Presentation with Dr. Ludewig at the Hughes Auditorium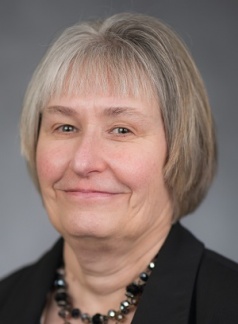 Dr. Paula M. Ludewig, PT, PhD, FAPTA, is Professor and Director of the Division of Physical Therapy at the University of Minnesota, within the College of Medicine. She also Co-Directs the Minnesota Rehabilitation Biomechanics Lab and serves as a PhD mentor in the Rehabilitation Science Program at the U of MN. Dr. Ludewig's research, teaching, and clinical interests relate to shoulder biomechanics and rehabilitation, particularly movement related mechanisms of shoulder pain and dysfunction. She completed her physical therapy training at the College of St. Scholastica, and her Masters and PhD at the University of Iowa. Her work has been published and cited extensively, and she has been funded over the years by NIH and several foundations.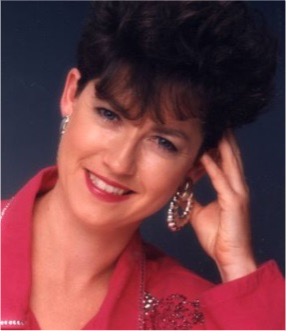 Ann Putnam Kaleckas was born in Chicago. She was awarded a Bachelor's of Science in physical therapy from Northwestern University in 1982 and a Masters in Health Science from the University of Indianapolis in 1990. Mrs. Kaleckas pursued her passion and worked as a physical therapist at Gottlieb Hospital, Baxter Healthcare, and a Naperville Clinic before co-founding DuPage Physical Therapy in 1996. Her practice in orthopedic and spine rehabilitation brought her much pride. Devoted to her family, friends, coworkers, patients, and community, Mrs. Kaleckas' generous and kind spirit enabled her to help improve the lives of countless individuals. Ann's dedication to her practice allowed her to freely open her heart to others and give of herself in significant ways. She is remembered as one that went the extra mile in all her endeavors.
After a challenging battle, Mrs. Kaleckas succumbed to multiple myeloma in 2004. Upon her passing, her husband Mr. Rich Kaleckas, along with many family and friends, chose to memorialize her life within the Department of Physical Therapy. In 2008, the inaugural Ann Putnam Kaleckas Lecture was held by the department. The Feinberg School of Medicine is grateful to Mr. Kaleckas as well as Ann's friends and family for their extraordinary commitment to honor Ann's legacy of giving.