Giving
Thank you for your interest in supporting Physical Therapy & Human Movement Sciences at Northwestern University Feinberg School of Medicine. Under the direction of Jules Dewald, PhD, the department has a great history of improving the lives of patients throughout Chicago and beyond. Our efforts are made possible in large part because of the generosity and support of alumni and philanthropic individuals. Together, we can make a difference in the lives of patients and communities through the advancement of rehabilitation science and the education of generations of trainees now and into the future.
For your convenience, a number of giving options are available to directly impact our research, training and outreach programs. These options include outright gifts, appreciated assets such as securities and pledges payable over a three-to-five year period.
Donors who would like to learn more about scholarship opportunities currently within the program should visit our Tuition & Scholarships page.
Show Your Support
Contact Vic Maurer for more information on supporting the Department of Physical Therapy & Human Movement Sciences.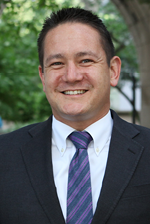 Northwestern University Feinberg School of Medicine
Development & Alumni Relations
420 E. Superior St.
Arthur J. Rubloff Building, 9th Floor
Chicago, IL 60611
312-503-2417
victor.maurer@northwestern.edu