Graduate Outcomes & Current Class Profile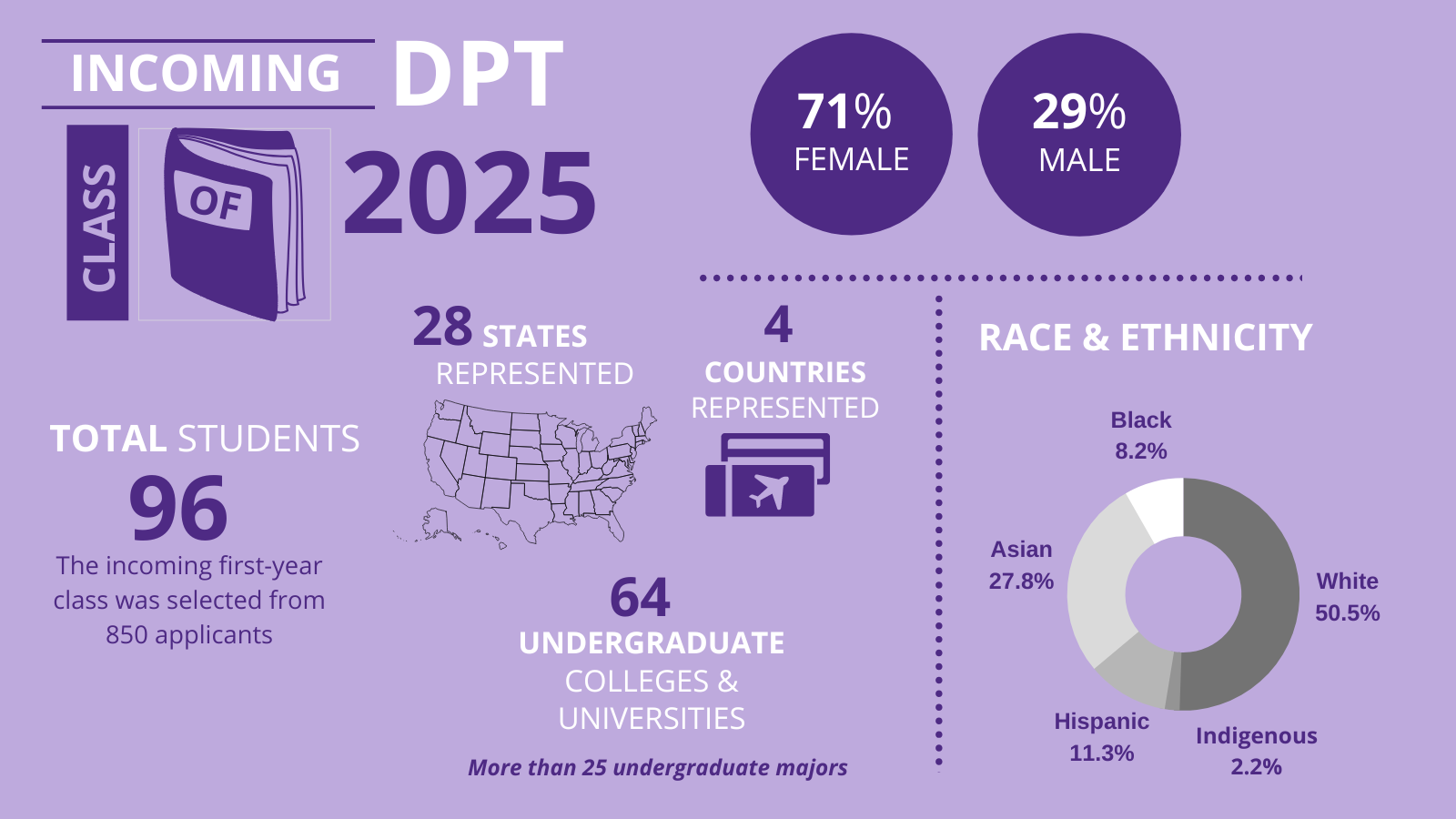 The Class of 2025 will enter the DPT program in September 2022. This accomplished group lists more than 25 undergraduate majors and comes from 64 undergraduate colleges and universities. There are a number of non-traditional students, including those who have taken time off between their undergraduate studies and graduate school, and those working in other careers prior to pursing their DPT.  
Class of 2025 Demographics
71% female, 29% male
27.8% Asian, 8.2% Black, 11.3% Hispanic, 2.2% Indigenous, and 50.5% White
28 states represented
4 countries represented
Averages for Admitted Applicants in 2022
Average Total GPA: 3.78

Average Science GPA: 3.71

 

 
Student Outcomes
*No Class of 2011 due to curriculum revision.