NU-CHAPTER Lab
Northwestern University Collaborative Hubs Advancing Physical Therapy Education Research Lab
The NU-CHAPTER Lab brings together a group of clinician-educators to discover, integrate, apply and share new knowledge in physical therapy education. Through education research and scholarship, we aim to advance the state of physical therapy education at Northwestern University Feinberg School of Medicine and across the country.
Our team is committed to facilitating excellent outcomes for physical therapy learners while fostering an environment that promotes the inclusion, belonging and well-being of all members of the physical therapy community. Our investigators have a diverse set of backgrounds and experiences in physical therapy, pedagogy and research methods, though we all share a history of engaging in education scholarship to promote physical therapy education practice more widely.
Education Research Areas
Faculty in the Feinberg Department of Physical Therapy & Human Movement Sciences established the NU-CHAPTER Lab in 2022 in order to facilitate mutual support, combine resources and share accountability for a common, education-focused research agenda. Our research program specializes in four areas: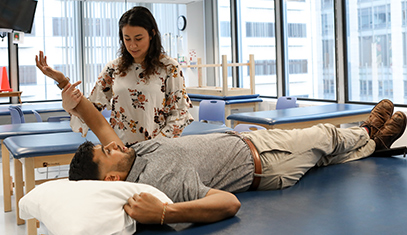 Assessment Hub
Studying and developing assessments to ensure meaningful learning outcomes for physical therapist trainees.Go to Assessment Hub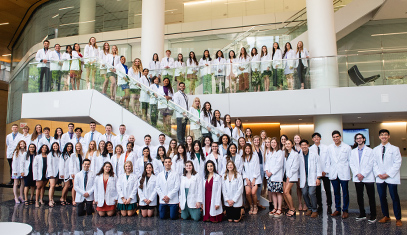 Clinical Education Hub
Investigating clinical education administration as well as learner and educator experience and development.
Go to Clinical Education Hub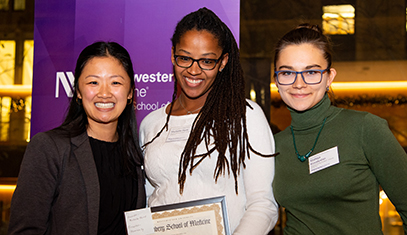 Leadership Hub
Advancing the training and development of future leaders within the physical therapy profession.Go to Leadership Hub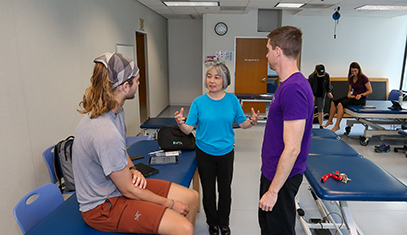 Learning Environment Hub
Exploring the learning environment and its impact on fostering diversity, equity, inclusion and belonging.Go to Learning Environment Hub
Collaborate With Us
To increase the impact of this important work, we invite health professions education scholars to contact us for collaboration opportunities. Contact our Assistant Chair of Education Research below.
Email: rachel-tappan@northwestern.edu
Phone: 312-503-2184