Diversity
Pictured: NUPTHMS faculty, staff, and students and representatives from My Block, My Hood, My City.
Associate Chair of Diversity, Equity, and Inclusion Message
As a leader in physical therapy education, the Department of Physical Therapy and Human Movement Sciences at Northwestern University recognizes the importance of striving to create a diverse workforce that not only mirrors the diversity of the population we treat but produces critical thinking clinicians who center patients first. To center treatment around patient perspectives and experiences we must first center students' experiences and all that each individual brings to the program and to the field of physical therapy. From our strategic plan to our course syllabi, our department centers diversity and equity in our teaching and research practices. From department activities to community engagement we seek to include voices from traditionally excluded groups and we invite multiple perspectives to help us all learn and grow. Our department invites participation from faculty, staff and students in DEI initiatives in order to impact the lives of our entire PTHMS community. We strive to understand bias and its impact on others. We aim to see, acknowledge, and dismantle racism in its many forms. We engage with our community in hopes of learning more about how we can be allies to those who seek physical therapy services and we seek to be advocates for those who lack access to appropriate care.

In PTHMS inclusion matters. Those who come here belong.

"We may have all come on different ships, but we're in the same boat now." - Dr. Martin Luther King, Jr.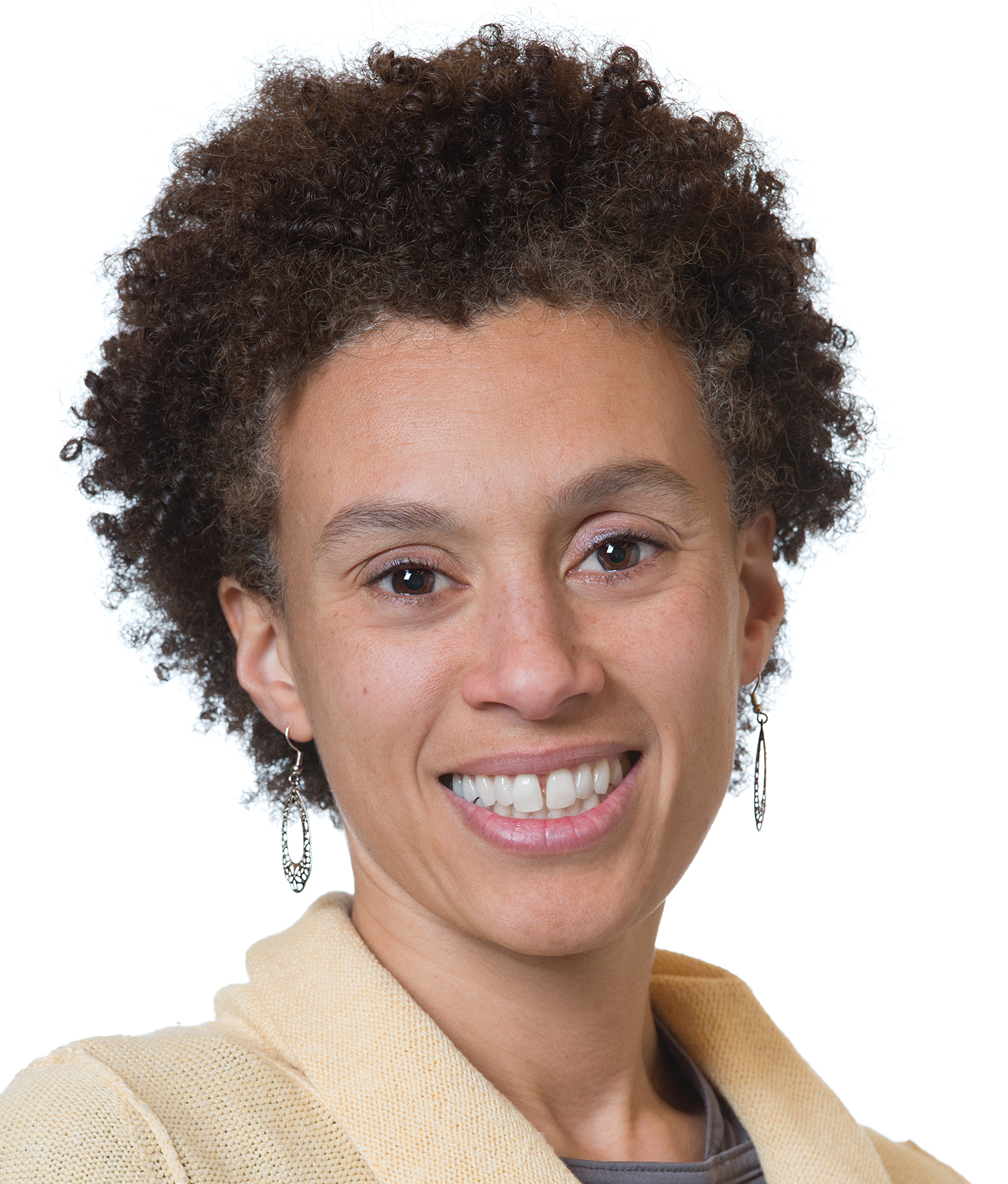 Tobey DeMott Yeates, PT, DPT
Board Certified Clinical Specialist in Orthopedic Physical Therapy 
Associate Chair of Diversity, Equity and Inclusion
Director of Clinical Education
Department of Physical Therapy and Human Movement Sciences
Our mission is to foster a diverse community of students, faculty, staff and alumni who model inclusion and acceptance in our educational setting, and who demonstrate respect for each individual's cultural history, experiences, traits, and characteristics. Members of the committee include department faculty, staff, and students who work together to promote education, awareness, and inclusion in the following areas: 


Faculty/staff education and training 
Student education and training 
Department celebrations and activities
Community Outreach
Alumni Outreach 
We are committed to supporting and respecting everyone in our learning community in order to benefit from individual differences in backgrounds, experiences, traits and characteristics, including race, ethnicity, nationality, gender, sexual identity, sexual orientation, age, disability, religion, language of origin or culture. We aim to provide bias-free course content that nurtures individual development along the learning continuum and facilitates professional growth. We believe that thoughtful and in-depth learning happens when everyone's perspectives are considered. As a benefit to all, we encourage you to share your experiences and viewpoints, and to actively listen to others as they share, so that we all learn from each other. We invite and appreciate your suggestions for ways that we can better support your learning experiences and personal perspectives.
Asian Pacific-Islander Student Association (APSA)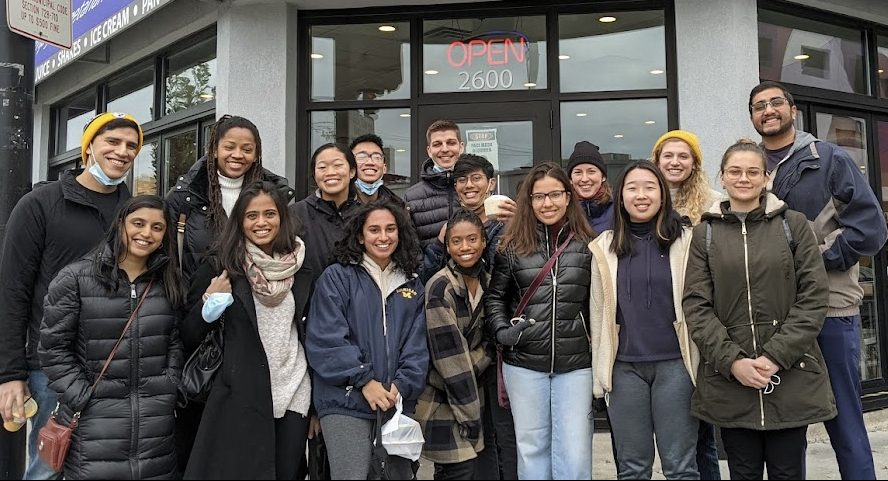 Our mission is to foster a safe, inclusive space for exploration of the Asian Pacific experience in America, analyzing the intersectionality between our identities, modern social justice issues, and our roles as students and clinicians in healthcare. Through education, advocacy, and mentorship we aim to inspire a generation of leaders for health equity that will create meaningful change at the departmental, clinical, state, and national level. 
Contact us: nuptapsa@gmail.com
Black Student Association (BSA)
Our mission is to create and sustain an affinity space for self-identifying Black students to aid in their academic, professional and social needs. We are dedicated to supporting academic excellence, mentoring and social support to enhance the experience of Black students at NUPTHMS. We wish to provide a community where Black students feel recognized, included, and valued.
Contact us: nupthms.bsa@gmail.com
Latinx Student Association
Our mission is to build a network and support system where Latinx physical therapy students and physical therapists empower each other and promote diversity by increasing awareness of physical therapy as a profession through community outreach and education, to develop cultural awareness to provide high quality patient care, and to raise awareness of health disparities among the Latinx community.
Contact us: latinxnupthms@gmail.com
LGBTQIA+ Student Association
As LGBTQIA+ community members and allies, our mission is to create an inclusive, open, positive environment in which to celebrate the community, explore issues relating to the LGBTQIA+ community today, and increase the network of healthcare workers who identify as LGBTQIA+ community members and allies. We hope this group serves to foster a thriving LGBTQIA+ community in NUPTHMS where all can feel safe, loved, and accepted. We hope this group serves as an educator for all NUPTHMS and beyond for years to come and that it gives its members the strength to continue educating all people and fighting wrongdoings they may witness in their everyday lives. This affinity group uses open forums, guest speakers, fundraising events, and other types of meetings to serve the NUPTHMS LGBTQIA+ community members and allies to create a better community for all.
Contact us: nudptlgbtqiaaffinitygroup@gmail.com
Diversity Scholarship
This award recognizes a student who demonstrates leadership potential and commitment to promoting diversity, tolerance, inclusion and belonging within the Department of Physical Therapy & Human Movement Sciences. The recipient should strive to promote outreach and service to the community through a focus on underserved communities, social justice and health disparities.
Robert Babbs, Jr. PT Diversity Scholarship
The Robert Babbs, Jr. Diversity Scholarship was established in 2020 and is awarded to one incoming student who demonstrates commitment to diversity and inclusion and a vision for leadership in this area of physical therapy. 
Check out our Tuition & Scholarship page for more information.
My Block, My Hood, My City (MBMHMC) Explorers Program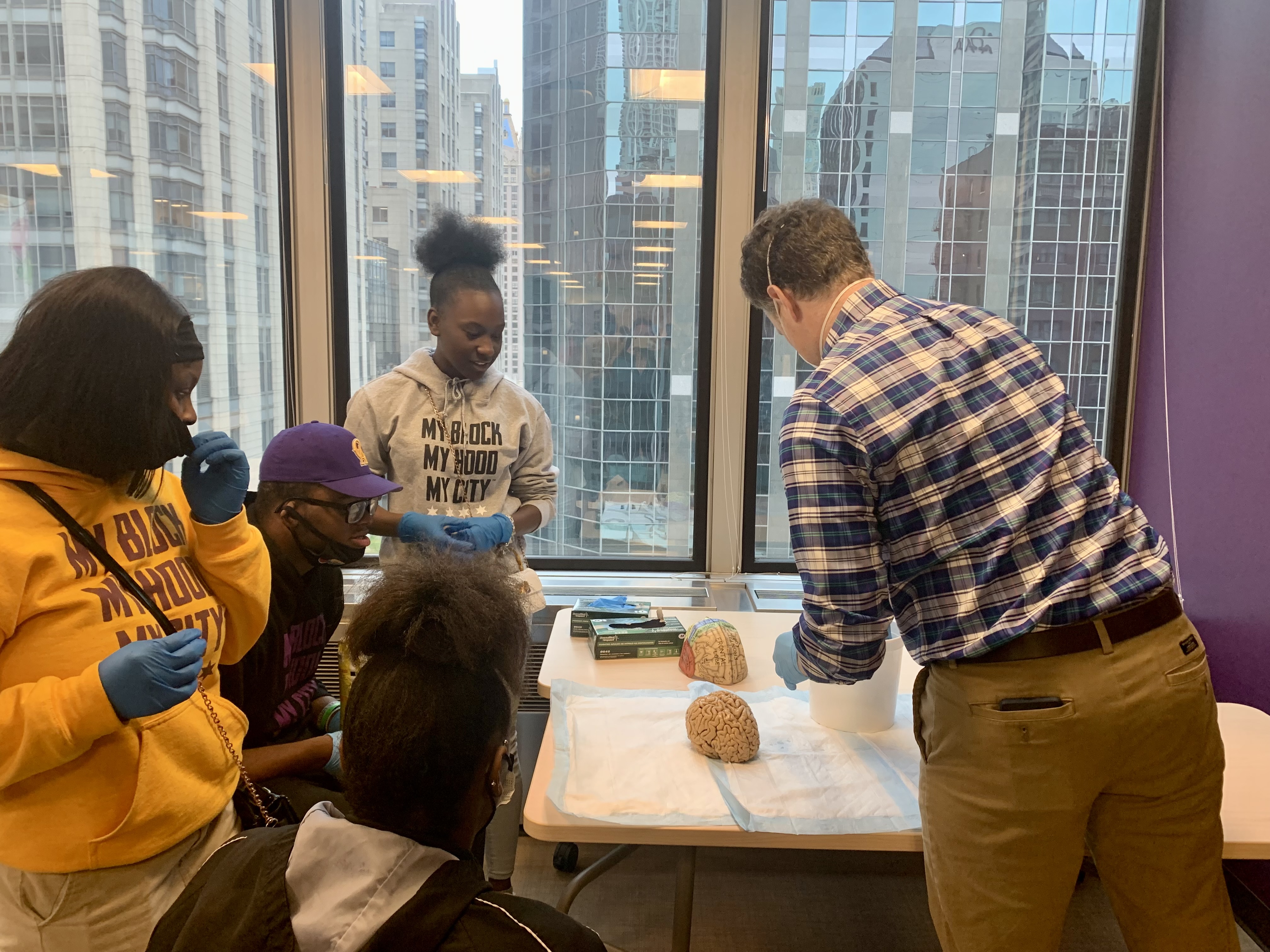 Malcolm X Community College Partnership: The Art and Science of Human Movement from a PT Perspective

High school partnerships for PT and health professions awareness
We offer clinical education experiences for DPT students. We engage locally, nationally and internationally to heighten our global impact for the greater good. We currently have two international partners and are continually seeking new global health opportunities for students and faculty members.