Basic Science Labs
The Department of Radiation Oncology has a robust and varied research enterprise; explore our labs below by principal investigator. Learn about the broader goals for study within the labs, as well as details on individual faculty labs and teams.
 Mohamed Abazeed Lab

Individualize cancer care (radiotherapy) by helping physicians recommend treatments based on the genetic and imaging features of individual tumors.
Research Description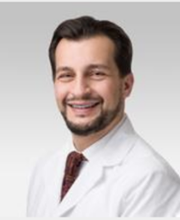 Precision oncology facilitates individualized treatment decisions on the basis of patient and tumor specific factors for an increasing proportion of cancer patients. Despite growing evidence that inter-patient variation affects treatment responses after radiotherapy, patients receiving these treatments continue to be treated with the same or similar doses. We seek to develop an information capability at the forefront of personalized radiotherapy treatments. We achieve this through the assembly of experimental scaffolds that span the translational research spectrum and help us understand tumor complexity and predict clinical outcomes.
Briefly, we conduct large-scale projects that capture the diversity of our patients and provide a rich substrate for computational and mathematical models of cancer's propensity to resist our treatments. Three large-scale projects have been completed or are currently in progress including: 1) The X-ray Target Discovery and Development (XTD2) project, which profiled 533 cancer cell line survival  comprising 26 cancer types to ionizing radiation. This project represented the largest profiling effort of cancer cell line survival after irradiation ever conducted. 2) The Pan-cancer Radiogenomic Atlas is a gene variant profiling project that interrogated >1000 common and rare genetic variants for response to ionizing radiation in immortalized human cells (non-cancer cells). Current work is building on the unary profiling methodology to study the interaction between varied gene variants, thus building toward greater complexity. 3) The 10,000 Avatar Project was inaugurated by our group in 2019. This will be the largest patient-derived xenograft (PDX) mouse experiment conducted to date by any group. ~10,000 mice engrafted with ~500 genetically annotated PDXs will be irradiated using a singular experimental platform. This work will correlate genetic and other omic (e.g. transcriptomic, metabolomic, et cetera) alterations with the likelihood of response to radiotherapy and matched recurrent tumors.
Concurrent with the large-scale biological profiling approaches described above, we have developed a clinomic dataset that integrates clinical information (e.g. demographics, treatments, outcomes) and patient avatar models (patient-derived xenografts) with omic outputs for individual patients. The latter include radiomics (embedded quantitative data derived from imaging modalities like computed tomography), genomics (genetic information derived from the patient's tumor or germline), transcriptomics (gene expression), and others. Using this information, we seek to design and implement tools that can augment the physician's ability to estimate the probability of treatment failures and modulate failure by individualized treatment recommendations.
For lab information and more, see Mohamed Abazeed's, MD,PhD, faculty profile.
Publications
See Dr. Abazeed's publications in PubMed.
Contact
Contact the Abazeed Lab at 312-503-2195. You may also contact Dr. Abazeed directly via email.
Post-doctoral Fellows
Students

Technical Staff
 Athanassios Vassilopoulos Lab

The main focus of the Laboratory for Molecular Cancer Biology is to unravel the mechanistic link between aging and cancer with a focus on the regulatory role of post-translational modifications directed by sirtuins.
Research Description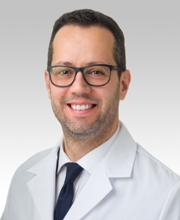 One of the fundamental observations in oncology is that increasing age is the strongest statistic variable that predicts for carcinogenesis. A fact that has emerged over the last several years is that aging is a complex process that appears to be regulated, at least in part, by several signaling protein families that have been identified in multiple species, including sirtuins, a relatively new gene family that was initially identified in S. cerevisiae and C. elegans. Sirtuins have been found to both increase life span and decrease spontaneous tumor development suggesting that they may regulate both processes. They appear to function as fidelity proteins and loss or decrease of function, which may occur during aging, creates a cell environment permissive for several age-related illnesses, including cancer. The significant role played by sirtuins can be explained by accumulating evidence establishing their pivotal role in regulating post-translational modifications (PTMs) in both histone and non-histone proteins involved in diverse cellular processes. Despite recent scientific interest in this field, there is still scarcity regarding the functional consequences of the role of these PTMs in cellular homeostasis. Our proposed studies take an integrative approach to current challenges in dissecting the functional role of sirtuin-directed PTMs in tumorigenesis which may bridge the gap between the observation that tumorigenesis increases with age and the limited information regarding the specific mechanisms underlying this phenomenon. By blending classic molecular/cellular biology, biochemistry and mouse genetics with large-scale proteomics, our ultimate research goal is to elucidate the function of sirtuins in maintaining cellular homeostasis which may provide novel mechanistic insights in different aspects of tumorigenesis.
For lab information and more, see Athanasios Vasilopoulos' faculty profile.
Publications
See Dr. Vassilopoulos' publications in PubMed.
Contact
 Contact Dr. Vassilopoulos directly at 312-503-0727 or via athanasios.vasilopoulos@northwestern.edu.
Postdoctoral Fellows
Mohamed Ahmed, PhD
Yang Guo, MD, PhD
Mingming Zhang, PhD
Students
Yijun Fan, BSc
Elliot Chang
Michael Bofu Li
 Gayle Woloschak Lab

Studying radiation-induced mutations in radiation-induced cancers; DNA-TiO2 nanoparticles; Radiosensitivity/motor neuron disease.
Research Description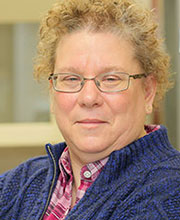 The Woloschak Lab members focus their research on three main areas.
The Janus Project: Studying radiation-induced mutations in radiation-induced cancers
This 30 year, $200 million set of experiments were performed at 150 laboratories and then terminated before the data were completely analyzed. Funded by the Department of Energy and National Aeronautic and Space Administration, department radiobiologists will continue the data analyses.
Members of the Woloschak laboratory have assumed responsibility from Argonne National Laboratory for archiving tissue associated with 30,000 mice and 4,000 dogs that received various doses and dose-rates of radiation.
These studies examined the effects of dose-rate on radiation-induced toxicities and radiation-induced cancer. They are analyzing cancer cells from these tissues to find differences in mutational spectra that occur in tumors induced in radiation-exposed animals compared to those that occur in spontaneous tumors. Recent scientific concerns about very low dose exposures makes this effort particularly important.
Collaborators
University of Chicago
Bundewehr Radiobiology Institute in Munich
Argonne National Lab
DNA-TiO2 nanoparticles
The researchers have combined the functional properties of the biomolecule DNA and the inorganic compound TiO2. The project is oriented to investigating the functional use of these nanocomposites for intracellular manipulation, imaging and gene silencing.
Radiosensitivity/motor neuron disease
The project's purpose is to better understand the molecular basis for the combined abnormalities from a molecular-cellular perspective. Chip-based mRNA studies, gene promoter analyses, immunohistochemistry and standard molecular approaches are being used.
Learn More
For lab information and more, see Dr. Woloschak's faculty profile and Woloschak Lab site.
Publications
See Dr. Woloschak's publications in PubMed.
Contact
Contact Dr. Woloschak at 312-503-4323 or via email.
Research Assistant Professor
Additional Resources
Feinberg School of Medicine. Annual Report: Excellence in Research: The Bionanoprobe Penetrates More Deeply. Chicago, Feinberg School of Medicine, 2013.