Chair's Message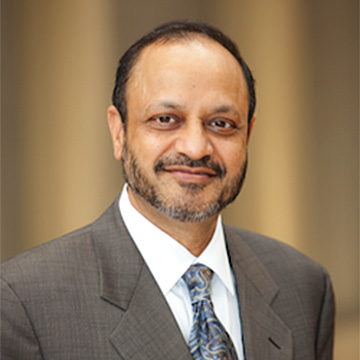 Welcome to the website for Northwestern University Feinberg School of Medicine's Department of Radiation Oncology. Within this site, you will find out more about our department's commitment to education, research and patient care through our state-of-the-art facility at Feinberg's affiliated Northwestern Memorial Hospital. We achieve this through a culture of service, excellence in education and innovation.
We educate future generations of radiation oncology clinician-scientists and hope they will use their experiences and training from Feinberg to improve on our shared understanding of cancer and its treatment. We expect much of them and are committed to serving as compassionate mentors as they begin their careers. Our residents actively engage in research and have direct responsibilities for patient care.
Our research is geared toward making cancer treatment more effective and cost efficient. Our clinical and scientific studies are national and international in scope and reflect ongoing collaboration between recognized leaders in the field here at Northwestern and elsewhere. Our research program keeps us in constant touch with an international network of experts, making it possible for us to quickly transform new knowledge into practical strategies for patient care.
This website provides details about our faculty, research activities and educational programs. We thank you for your interest and encourage you to contact us for more information.
Bharat B. Mittal, MD
Chair, Department of Radiation Oncology