Alumni
Former residents and fellows of the Department of Radiation Oncology have helped to shape the department during their tenure and have gone on to impact our field during their careers. We invite alumni to reconnect with our department and each other.
Reconnect with Us
Our Northwestern is the University's online community for all alumni. Join Our Northwestern to submit and see updates and photos from fellow alumni, update your own profile, let us know about your recent moves and career changes and search for peers in our field. Joining is easy, free and offers access to content and people that are uniquely Northwestern.
Stay Informed
Northwestern Medicine Magazine (formerly Ward Rounds) is a quarterly print and online magazine for the faculty, staff, students and alumni of the medical school and McGaw Medical Center for graduate medical education. It focuses on education, clinical and research progress throughout our academic medical center.
Give Back
Learn more about helping the Department of Radiation Oncology through a generous donation.
Contact the Medical Alumni Association
The Medical Alumni Association serves some 20,000 alumni around the world and close to home with activities, programs and opportunities that strengthen and enhance all that a Northwestern University Feinberg School of Medicine degree means to those who have proudly earned it.
Contact Us
For more information on the Medical Alumni Association, please contact: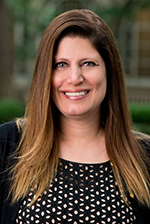 Babette Henderson
Director, Alumni Relations and Engagement
312-503-0855
Medical Alumni Association
Rubloff Building, 9th Floor
420 E. Superior St.
Chicago, IL 60611