Director's Message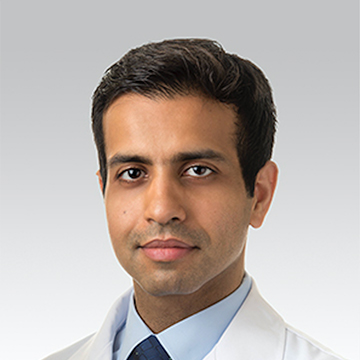 I am honored to introduce you to the Radiation Oncology Department of Northwestern University Feinberg School of Medicine. We offer a comprehensive residency training program in clinical radiation oncology paired with extensive instruction in radiation physics and radiobiology.
Northwestern Clinical Experience
We are very fortunate to be affiliated with the world-class multidisciplinary teams at Northwestern Memorial Hospital. We have the privilege of working with wonderful colleagues across our affiliated institutions. As a result of our reputation for excellence, we attract a large patient population seeking care at Northwestern. Given our position, we are able to provide the top level of subspecialized care with access to the best technology available. This combination of strengths provides our trainees with a superb experience in cutting-edge oncologic care.
Northwestern Research
Northwestern University is a leading research institution with deep resources and amazing faculty. Our department has significant research opportunities in both the clinical and basic science realms.
Northwestern Location
Chicago is an international metropolis located on the shore of Lake Michigan. Northwestern is located in the heart of the city, minutes away from tremendous cultural events and gastronomical delights.
I am very proud of the teaching, mentoring and opportunities for growth that we provide to our residents. They graduate our program ready to provide excellent cancer care to their patients today and participate in advancing our field for patients in the future.