Carol Courtney, PT, PhD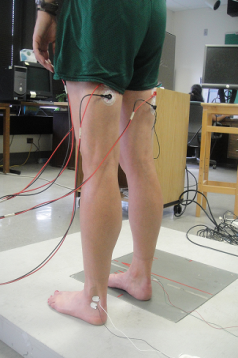 The long-term goal of our research is to understand the effects of joint injury on nociceptive (pain) processing and function and to identify clinical markers that indicate the transition from acute to chronic musculoskeletal pain. In previous studies, we have demonstrated that persons with both acute (ACL injury) and chronic (knee osteoarthritis) knee conditions demonstrate changes in their central nervous system, including increased pain, altered sensation and functional deficits (Courtney 2009, 2011). Our work has also explored the clinical correlates of these central changes through quantitative sensory testing and altered motor control. We postulate that these findings may be related to the feelings of instability that patients (both athletes post-injury and in the persons with knee OA) often report during functional activities.
Taking a mechanism-based approach to pain diagnosis (Vardah 2016), our research investigates how physical therapy interventions such as manual therapy and exercise modulate aberrant pain processing. Recently, we have demonstrated that manual therapy may facilitate impaired descending inhibitory mechanisms in persons with knee osteoarthritic pain (Courtney 2016). In future studies, we plan to investigate the effect specific types of exercise on pain measures such as conditioned pain modulation.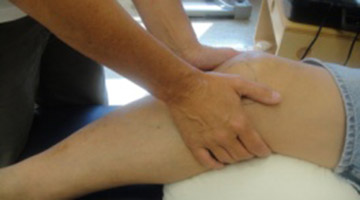 Team
Principal Investigator
Collaborating Faculty