Pediatric Anesthesiology Research
We are dedicated to the advancement of pediatric anesthesiology and enhancing the safety, comfort and outcomes of our young patients through clinical research.
From the preoperative room to the recovery units, the faculty works directly with young patients, their families and collaborating institutions to improve the quality and safety of anesthesia. They investigate novel techniques, devices and methods to help patients go through anesthesia and surgery more comfortably with less anxiety, fewer side effects and better outcomes. 
Going beyond the patient, our faculty work to evaluate how to best train and prepare anesthesiologists, looking at the "big picture" with big-data analyses and collaborates with external departments and institutions with dedicated focuses in Cardiac Anesthesia and Chronic Pain.
Areas of Focus
 Preoperative Room
The preoperative area can be a stressful time for patients and parents, however better understanding each patient and prescribing better appropriate care can make the transition to the operating room go much smoother.
Reducing anxiety without medications: We demonstrated that, for many children, watching a movie or playing a video game on an iPad while going back to surgery works just as well giving a giving a medication. We have since taken these results and made it standard practice.
Determining differences to individual care: We believe every parent and child is unique, and their care plan should reflect this. With dozens of families a year have two or more siblings undergoing the same procedure, on the same day, with the same surgeon and anesthesiologist, we seek to pinpoint psychosocial differences between families and children.
 Intraoperative Management & Postoperative Pain
Postoperative pain is a source of distress to patients and families. From the tip of a needle to multi-departmental collaboration, our goal is to manage pain while identifying strategies to minimize opioid consumption and its side-effects.
Nerve Blocks & Regional Anesthesia: Injection of small volumes of local anesthetic near a nerve can block transmission of pain signals to the brain while the tissue heals, which promotes faster recovery and fewer opioids. An early adopter and leader in the field, we have evaluated new techniques, re-evaluated old ones, and searched for safer methods of delivering regional anesthesia with techniques such as ultrasound-guidance.
Tonsillectomy Adjuncts and Best Practices: With almost ½ million tonsillectomies performed annually, our investigators have focused on reducing pain and speeding up recovery by prospectively identifying novel non-opioid strategies to manage pain, such as Magnesium and Lidocaine, through randomized-controlled-trials and retrospectively looking at every teenager who has had a tonsillectomy to gain insights on controlling pain.
Enhanced Recovery After Surgery Pathways (ERAS): Collaborating with other departments, our anesthesiologists have played an important role in identifying and evaluating best perioperative medications and anesthetic management techniques as part of multi-team efforts to establish best practices in major surgeries such as spine correction, pectus excavatum, and urological procedures.
 Airway Management
Airway management in children with difficult airways is associated with significant morbidity under anesthesia and in the critical care units. There are several studies, including multi-center that members of the department are involved in and include:
Best practices for airway management in children- devices, effective approaches
Clinical guidelines and algorithms
Patient safety during emergency and difficult airway management
 Simulation Research
Practice makes perfect and preparing for what's ahead is an important element of every anesthetic delivered. Through internal initiatives and the Northwestern Center for Clinical Simulation, we aim to prepare our physicians for every situation. 
Utilizing Ultrasound for Difficult IV Access: Led by Heather Ballard, MD, through a FAED Seed Grant, we aim to train and re-train all anesthesia providers in difficult IV insertion to reduce the number of attempts needed. On custom designed manikin models created by the Northwestern Fab Lab.
Communication: Fellowship trainees attend simulations held at the Northwestern Center for Clinical Simulation to learn how to best communicate with their peers and parents, especially in difficult situations. We are evaluating how to make this training as efficient and impactful as possible in this rapidly emerging area of simulation training.
 Big Data
Some big questions require data analysis from thousands, tens or hundreds of thousands of patients.
Unplanned Re-Intubation: Needing a breathing tube soon after removing a previous breathing tube is an undesirable event occurring only 0.2 percent of the time. We developed a novel model with data from 87,000+ patients to identify risk factors which may predict this rare event.
Low sodium and patient outcomes: In an analysis of 150,000+ patients, Eric Cheon, MD, described a novel association in pediatric patients of low sodium levels and poor outcomes.
Our Investigators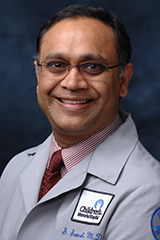 Dr. Santhanam Suresh's extensive 30-year research background in acute and chronic pediatric pain management, with a focus on the safety and efficacy of regional anesthesia. He has described novel nerve blocks and anatomic approaches, completed investigations of pharmacokinetics of local anesthetic techniques, and has been a significant advocate for the use of ultrasound guidance for regional anesthesia through evidence-based research. His research leadership has contributed towards creating evidenced-based guidelines and establishing these techniques being a standard of care for providing pain relief in a host of post-surgical and non-surgical pediatric patient populations worldwide
---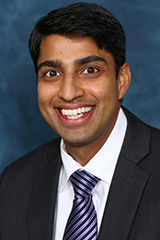 Dr. Narasimhan "Sim" Jagannathan's clinical research is focused on patient safety and best practices for airway management in children. He has designed and conducted numerous randomized trials on the use of advanced airway devices and techniques for pediatrics, observational airway studies. A leader in the field, his expertise has led to conducting first-in-pediatric studies for new laryngoscopes and supraglottic airways before widespread market use. Additionally, he is involved with several multi center studies to define best practice recommendations for difficult airway management for clinicians worldwide.
---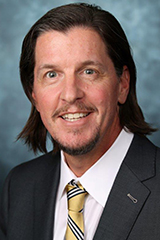 Dr. Ken Brady's research career has centered on improving the neurological outcomes of patients following surgery. His investigations include development of novel methods to non-invasively monitor cerebral blood flow autoregulation at the bedside using clinically approved near-infrared spectroscopy devices to personalize blood pressure management during surgery and in the intensive care unit. His efforts have resulted in applications towards the development of novel mechanical lung ventilators and cardiopulmonary bypass machines.