Chair's Message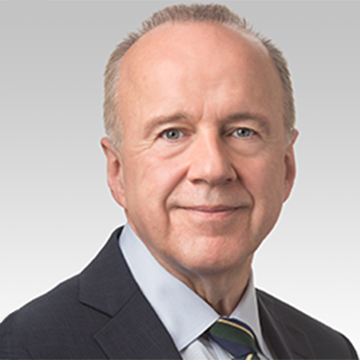 The Department of Anesthesiology at Northwestern University Feinberg School of Medicine strives to be a preeminent academic department as a leader in discovery, innovative patient-centered care and by training the next generation of exceptional clinicians.
Our faculty have a long-standing tradition and deep commitment of achieving excellence in education. This includes a clinical caseload that is superb in both volume and complexity and institutional resources to support a thorough, structured didactic program. We are determined to improve the delivery of perioperative care and invest in innovative educational processes. Most importantly, we promote a departmental culture that reflects our passion about developing people; we recognize that our residents and fellows are our most valuable assets and we manage our organization accordingly. We believe that our future as anesthesiologists includes a broad role in the perioperative management of patients. The structure of our residency program reflects that belief with comprehensive training in preoperative medical management, critical care medicine, regional anesthesia and pain medicine. Graduates of our residency are highly sought to fill subspecialty fellowships positions at the best training programs in the country as well as to join top academic and non-academic departments. 
The department is invested in basic and clinical research aimed to advance knowledge in disciplines related to the perioperative patient. This includes programs investigating novel methods for improving clinical outcomes focused on perioperative neurocognitive disorders and organ injury after high-risk surgery. Broad clinical investigations in general and subspecialty areas of perioperative care are widely recognized for evaluating existing care paradigms and for introducing new approaches to care. Established programs in basic science investigations of acute and chronic pain are internationally acclaimed for their excellence in understanding mechanisms and bringing forth non-opioid treatments for pain. A growing research program in applied engineering and advanced technologies, including AI and wearable sensors, is rapidly providing advances in care and care delivery. Through deep integrations with the hospital system, collaborations with investigators across the university and novel partnerships small and large technology firms, next-generation diagnostics are being developed and validated, and their impact on real care is being measured.  
Above all, our faculty and healthcare professionals are passionate and committed to the delivery of the highest quality of care all fostered by leading-edge facilities of Northwestern Memorial Hospital, its clinics and the Ann & Robert H. Lurie Children's Hospital of Chicago. Our specialty has pioneered patient safety that is now emulated by other medical specialties in the delivery of structured interventions aided by selective application of technology. We are proud of our tradition of teamwork and professionalism in the delivery of care across the spectrum of life. Although we provide well over 70,000 procedures each year, the efforts of the faculty and staff remain centered on the unique aspects and needs of each patient and family.
Charles W. Hogue, MD
James E. Eckenhoff Professor and Chair of Anesthesiology