Chief Residents' Message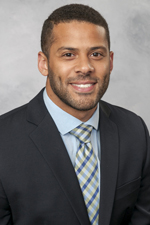 Ian Gaston, MD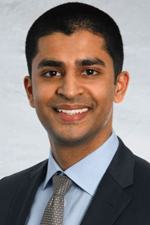 Anirban Sahu, MD, PhD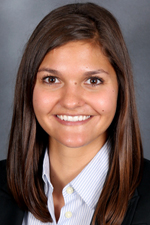 Rachel Wick, MD
Welcome! Thank you for taking the time to learn about our residency program. At Northwestern, we have a long tradition of graduating top-notch physician anesthesiologists. Our residents benefit from a diverse clinical environment, robust didactics and a wide range of opportunities in research, leadership, education and global health.
The clinical breadth available to a Northwestern resident is truly astounding. Within just the few-block radius of our downtown Chicago campus, we rotate through several main pavilions: Feinberg, which houses our general and specialty surgical services as well as our adult Intensive Care Units; Lavin, which specializes in ambulatory and orthopedic cases and provides an excellent regional anesthesia experience; Prentice, which contains L&D and gynecological cases; and Lurie Children's, a standalone hospital where we do our pediatric rotations. All of the buildings are connected via skywalks, which is especially great in the winter months. Interested residents can also travel to Cook County Stroger Hospital (about 15 minutes away) for an elective trauma rotation at one of the largest trauma centers in the U.S. Our program offers a truly full-service clinical experience that prepares trainees to excel as consultant anesthesiologists.
We are also focused on advancing our field and remaining leaders in anesthesia. You will work with some of our specialty's premier academic faculty, who keep busy conducting cutting-edge research, presenting at national conferences and writing articles and book chapters. Along with elective research rotations, residents are encouraged to attend and present at both regional and national society meetings, for which they can use designated CME days and which are funded by the department. Residents who wish to participate in global health can travel via Northwestern's Global Health Scholars program or a humanitarian mission of their choosing. Most recently, we have had several residents travel to the Dominican Republic to work in the obstetric anesthesiology field, and other residents have traveled to Vietnam to teach ultrasound-based regional procedures. Furthermore, our educational model continues to evolve to meet the needs of modern anesthesiologists. Recently, we have updated the curriculum to include an emphasis on case supervision and OR coordination to better prepare our residents for the transition to independent practice and have implemented a point-of-care ultrasound curriculum. We are also fully adapted to the new paradigm of the Basic exam (for junior residents) and the Advanced exam (for senior residents) and have tailored our lecture series toward these exams.
The benefits of completing residency here at Northwestern do not end when you leave the hospital. Chicago has something to offer for everybody. The professional sports teams (Bears, Blackhawks, Bulls, Cubs, White Sox, Fire FC, Sky, Red Stars) keep the city exciting year-round. In the past five years alone, Chicago sports fans have been witness to both a Stanley Cup Championship (2015) and a World Series Championship (2016). Additionally, club sports are offered through various social organizations in the city. In fact, our anesthesia CRNAs and residents have fielded a program-sponsored beach volleyball team every summer. We also throw many departmental "resident vs. faculty" challenges (spinning, axe throwing challenge and dodgeball were some of our most recent).
Chicago has an extremely rich cultural life and is also home to some of the best food in the world. Trendy bars and restaurants are always popping up in various parts of the city and are great places to spend time outside work. These luxuries are further complemented by Chicago's rich architectural scenery and the magnificent Lake Michigan, which offers a multitude of activities, including fishing, kayaking, sailing and boating, all within short walking distance from the hospital campus. Each year, our program hosts a welcome BBQ for incoming residents, a Halloween party, post-ITE party, fellowship match parties, department holiday party and a residency graduation party. Needless to say, despite a busy work schedule, our residents have plenty of time to enjoy this wonderful city and all that it has to offer.
So, after all of this clinical training, didactic education and extracurricular opportunities, what do Northwestern graduates do? In a phrase: whatever they choose! Our residents successfully obtain competitive jobs across the nation in both private practice and academic settings, as well as fellowships in every subspecialty. As a testament to our program, many of our recent graduates have decided to stay here for fellowship and ultimately join our faculty.
We hope you now have a good sense of what Northwestern Anesthesiology is all about. Please contact us with any questions about our program. We wish you the best of luck during the application process, and we hope we get to meet you in Chicago!