To connect to our department, call 312-694-ANES (2637)
Northwestern University is an educational and research institution. The faculty of Northwestern University Feinberg School of Medicine provide clinical patient care through affiliated hospitals and practice plans. Below are helpful links for patients and referring physicians.
Our Clinical Specialties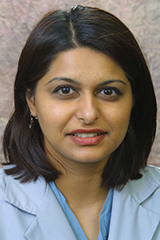 The mission of the section of Cardiothoracic Anesthesiology at Northwestern is to provide exceptional clinical care to patients undergoing cardiothoracic interventions, to provide outstanding education to medical students, residents and fellows and to contribute to scientific academic inquiry. U.S News & World Report ranks Northwestern's cardiac program seventh in the nation providing care for the following complex surgical procedures: ventricular assist devices; minimally invasive valve surgery; complex aortic arch surgery; coronary artery bypass surgery; heart and lung transplantation; open and endovascular repair of the thoracic aorta; percutaneous aortic, mitral and tricuspid procedures; thoracoscopic and robotic-assisted lung surgery; and percutaneous left atrial appendage occlusion devices.
Our faculty provides expert clinical care for patients undergoing groundbreaking procedures, such as percutaneous mitral valve in valve cases, aortic valve repair and simultaneous liver and lung transplantation. Our cardiothoracic anesthesiologists create a unique environment that focuses on education and mentorship of residents and fellows to develop the next generation of academic cardiothoracic anesthesiologists.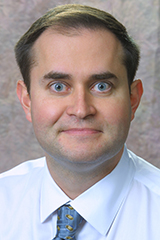 The Section of Critical Care Medicine within the Department of Anesthesiology focuses on the care of the perioperative patient. Our specialists extend their care from the operating room to the intensive care unit, focusing on care of the critically ill perioperative patient. We provide round-the-clock care to the most critically ill patients, whether it is optimizing them for surgery or managing them after their surgery. We work in a multidisciplinary fashion, together with surgeons, nurses, pharmacists, physical/occupational therapists, social workers and other consultants to take care of patients when they are most vulnerable. 
Members of the Section of Critical Care provide medical directorship of the Cardiac/Transplant ICU, Neuro/Spine ICU, PACU, blood gas laboratory and operating rooms in addition to other leadership roles throughout the department and institution.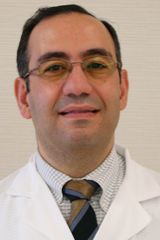 The section of general anesthesiology is a major subdivision of Northwestern University's Feinberg School of Medicine Department of Anesthesiology. Members of the section are board-certified faculty who are committed to providing high-quality, evidence-based care for a wide variety of surgical patients and interventional procedures. Performing anesthesia for general surgery, trauma, ophthalmology, otolaryngology, orthopaedics, surgical oncology, gynecology, cosmetic and ambulatory surgery are all under the purview of the section of general anesthesiology. In addition, the section provides anesthesia services for numerous locations outside of the operating room environment, ensuring patient safety and comfort during interventional procedures throughout the hospital. We provide comprehensive anesthetic care in the perioperative period and are experts in airway management, intravascular access and resuscitation.
Faculty within the general anesthesiology section are involved with much more than just superb clinical care.  Members of the section hold numerous leadership positions within the department and hospital and actively pursue academic research projects as well as quality and process improvement initiatives. In collaboration with many of our surgical colleagues, general anesthesiology faculty have played essential roles in the development and deployment of enhanced recovery protocols that aim to optimize the postoperative experience of many patients across the health system. We also provide expertise in high-fidelity simulation training for resident physicians as well as anesthesia faculty recertifying in the field. We are a team of dynamic, adaptable and highly driven anesthesiologists committed to evidence-based practice and an outstanding patient experience.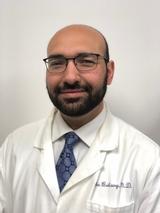 The section of Neurosurgical Anesthesia focuses on anesthesia for neurosurgery (head and spine patients) and anesthesia for interventional neurosurgery. Members of the section are board-certified and fellowship-trained.
Cases in the section include craniotomies, awake craniotomies, functional surgery, varieties of surgical positions, spine surgeries that are both high-risk and minimally invasive procedures. Robotic neurosurgery is used during functional neurosurgery. Neurovascular procedures are common and include aneurysms and AVM (both surgical and interventional). The section is closely involved with neurophysiological monitoring in addition to both processed and raw EEG.
In addition to bedside teaching, educational activities include a structured weakly lecture and grand rounds. Members of the section are involved both in national and international educational activities.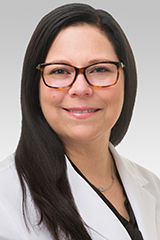 The Obstetric Anesthesiology section in the Department of Anesthesiology at Northwestern University Feinberg School of Medicine is actively involved in the care of obstetric patients at Northwestern Medicine's Prentice Women's Hospital. The Labor & Delivery unit at Prentice Women's Hospital is designated a Level IV Regional Perinatal Health Care Center with over 12,000 deliveries per year, taking care of a wide range of patients and medical conditions, from routine to high risk. Obstetric anesthesia care, from consultation to critical care, is available by board-certified anesthesiologists with fellowship training or extensive experience in obstetric anesthesia 24 hours a day.
Prentice Women's Hospital performs the largest number of deliveries in the state of Illinois, and the obstetric anesthesiology service is involved in the care of greater than 90 percent of all patients. In addition, the obstetric anesthesiologists collaborate with the Chicago Institute for Fetal Health and provide consultation and anesthesia expertise for complicated fetal surgeries. The obstetric anesthesiologists are very involved in clinical research, have published several papers in high-impact journals and are recognized experts in their field.
In 2019, the obstetric anesthesiology section was awarded one of the inaugural Centers of Excellence designations by the Society for Obstetric Anesthesia and Perinatology. "The Center of Excellence designation is to recognize institutions and programs that demonstrate excellence in obstetric anesthesia care, to set a benchmark level of expected care to improve the standards nationally, and to provide a broad surrogate quality metric of institutions providing obstetric anesthesia care." (Society for Obstetric Anesthesia and Perinatology)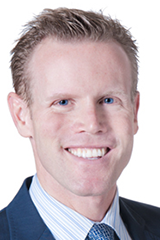 Chronic pain affects more Americans than cancer, heart disease and diabetes combined, and effective pain treatment in the era of opioid abuse has never been more important. Pain is a complicated and often debilitating medical condition that can have a major impact on quality of life, physical function and mental well-being.
The Anesthesiology Pain Medicine Clinic at Northwestern Memorial Hospital is a cutting-edge practice that offers a comprehensive range of treatments for patients with acute and chronic pain, including neuromodulation and neuroablative techniques. Care is delivered in a supportive, compassionate and patient-centric environment. Through clinical research and collaboration with the Center for Pain at Northwestern University, we are able to provide cutting-edge treatment to our patients with chronic pain, to help restore them to their best lives, including neuromodulation techniques like spinal cord stimulation, dorsal root ganglion stimulation and radiofrequency neuroablation.
Some of the common conditions we treat include: chronic spine pain, spinal stenosis, facet joint pain, sacroiliac joint pain, knee osteoarthritis, hip osteoarthritis, pain after joint replacement, chronic post-surgical pain, neuropathic pain, diabetic neuropathy, chemotherapy-induced neuropathy, cancer pain, cancer survivorship, vasomotor symptoms/hot flashes, cervicogenic headache, facial pain, trigeminal neuralgia, vertebral body compression fractures, CRPS/complex regional pain syndrome, spasticity, post-stroke pain, post-amputation pain, residual limb pain and thoracic outlet syndrome.
The Division of Anesthesiology at Ann & Robert H. Lurie Children's Hospital of Chicago administers more than 20,000 anesthetics a year to treat children with all types of conditions. The division provides safe and state-of-the art sedation, pain management, critical care and surgical anesthesia for procedures using the highest standards in medicine. Full-time pediatric anesthesiologists are best equipped to safely care for children, especially babies and toddlers, because of their specialized understanding of how children's bodies work, how children react to medications and anesthesia and how the illnesses children suffer from differ from those in older patients. They also offer specialized programs in post-operative pain relief. The department has teams dedicated to pain management, pediatric chronic pain and innovative airway anesthesia.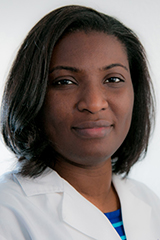 The Preoperative Clinic offers evaluation and treatment plans to ensure optimal and efficient preparation of patients for their perioperative course.
Our goals are to reduce perioperative risk through standardized, evidence-based best-practice preoperative evaluation and treatment; to foster team-based care in perioperative management of patients; and to be a source of expertise in optimal clinical management of patients undergoing surgeries, procedures and anesthesia.
We achieve our goals through these objectives:
Evaluate all patients anticipating anesthesia for surgery and procedures for comorbid conditions that increase perioperative risk.
Initiate interventions preoperatively that lower risk of complications.
Educate and collaborate with patients to optimize their perioperative care and reduce adverse events.
Communicate and collaborate effectively with all care team members involved in the perioperative management of patients including surgeons, proceduralists, anesthesiologists, primary care and specialty providers.
The Preoperative Clinic also offers:
Anemia management in the Preoperative Anemia Clinic: to evaluate and optimize patients with iron deficiency anemia, a common cause of anemia. The clinic administers intravenous iron infusions and erythropoietin when indicated.
Penicillin allergy screening: in collaboration with the Antimicrobial Stewardship Program, a Northwestern Medicine system-wide initiative to reduce inappropriate perioperative antibiotic prescribing which can lead to increased surgical site infections and other adverse events.
Expanded services to evaluate and optimize high risk groups: smoking cessation, frailty screening, cognitive assessment, nutrition assessment and interventions, fall risk assessment, pneumonia prevention education, VTE prophylaxis education, and bridging anticoagulation and other medication management.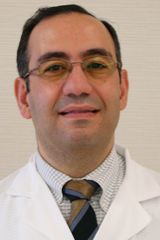 The Regional Anesthesia & Acute Pain Medicine section at Northwestern Memorial Hospital provides comprehensive care management for a wide range of surgical and medical patients. Our services extend from comprehensive preoperative planning to evidence-based intraoperative care to patient-centric postoperative pain management. A multimodal analgesic approach is favored, including opioid-sparing analgesics, peripheral nerve blocks and continuous epidural and perineural infusion. Our team is available for 24 hours, seven days a week, and is well-diversified, including housestaff residents and fellows, advanced practice providers, physician assistants and board-certified faculty with leadership roles in pain management societies.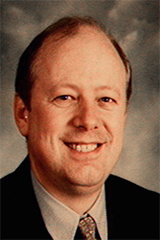 The mission of the section of transplantation anesthesiology at Northwestern is to provide exceptional clinical care to patients undergoing solid organ transplantation (including kidney, liver and pancreas transplantation), to provide outstanding education to residents and to make scientific contributions. Over the years, we have transplanted an impressive number of organs in adults: more than 5,000 kidneys, more than 2,000 livers, more than 750 pancreas and more than 3,000 live donor procedures (kidney and liver). In addition, we have done a large number of combined liver/kidney transplants and cardiac/LTx procedures.
We provide expert clinical care for these patients and at the same time expose our residents to techniques such as large-caliber central venous and pulmonary artery catheterization and use of transesophageal echocardiography in patients with severe coagulopathy; on-site monitoring of coagulation with rotational thromboelastometry (ROTEM); massive transfusion facilitated by a rapid infusion system; and femoral arterial catheterization. The resident will be actively involved in the pre- and intraoperative management of these patients.