Robert Lamb, selected 2003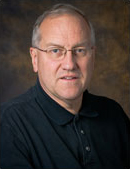 Robert Lamb, PhD, is the John Evans Professor of Molecular and Cellular Biology in the Department of Molecular Biosciences, a professor of Microbiology-Immunology at Northwestern University Feinberg School of Medicine, and an investigator of the Howard Hughes Medical Institute. He studies the replication and pathogenesis of influenza virus and paramyxoviruses, specifically virus-mediated membrane fusion, the action of protein-selective ion channels, enveloped virus assembly, and how these viruses defeat innate immunity.
He is past president of the American Society for Virology and a Fellow of the American Academy of Arts and Sciences. He joined Northwestern in 1983.
top
Milan Mrksich, selected 2005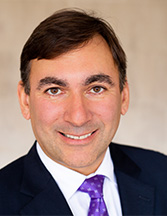 Milan Mrksich, PhD, is a professor in the Department of Cell and Molecular Biology at Northwestern University Feinberg School of Medicine, the Department of Biomedical Engineering in the McCormick School of Engineering, and the Department of Chemistry in the Weinberg College of Arts and Sciences.
He is considered a world leader in engineering the interface between cells and surfaces. As a postdoctoral fellow at Harvard University he helped transform an inexpensive process for making computer microchips into a method to control the shape, position, and function of living cells. This method was used to gain insight into how mammalian cells decide to grow, differentiate, move, or die. Mrksich graduated with a bachelor's of science in chemistry from University of Illinois, Urbana-Campaign and received his PhD in organic chemistry in 1994 from California Institute of Technology in Pasadena, California. He joined Northwestern University as the associate director of the Nanoscale Science and Engineering Center in 2001. He became a Howard Hughes Medical Institute Investigator in 2005.
Mrksich is well published and lectures widely. His many honors include the Camille and Henry Dreyfus New Faculty Award, the Searle Scholar Award, the Alfred P. Sloan Research Fellowship, a Camille Dreyfus Teacher-Scholar Award, and the American Chemical Society Arthur C. Cope Scholar Award. He was named by the Technology Review as a Top 100 Young Innovator in 2002.
top