Chad Mirkin, elected 2009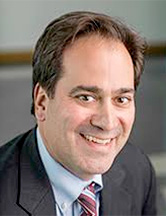 Chad Mirkin, PhD, director of the International Institute for Nanotechnology and the George B. Rathmann Professor of Chemistry, and professor of Medicine-Infectious Diseases, came to Northwestern University in 1991 as an assistant professor in the Department of Chemistry.
A world renowned nanoscience expert, he is known for the development of nanoparticle-based biodetection schemes, the invention of Dip-Pen Nanolithography, and contributions to supramolecular chemistry, nanoelectronics, and nanooptics. He is the author of more than 440 manuscripts and over 400 patents and applications, and the founder of three companies, Nanosphere, NanoInk, and Aurasense, which are commercializing nanotechnology applications in the life science and semiconductor industries. He is a member of President Obama's Council of Advisors for Science and Technology.
He was elected to the National Academy of Engineering in 2009 for the development of DNA programmable inorganic materials and dip pen nanolithography. He was elected in 2010 to the National Academy of Sciences and the Institute of Medicine.
top
John A. Rogers, elected 2011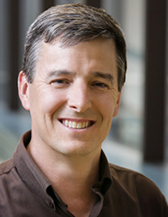 John A. Rogers, PhD, is the Louis Simpson and Kimberly Querrey Professor of Materials Science and Medicine in the department of Material Sciences in McCormick School of Engineering and the department of Neurological Surgery in the Feinberg School of Medicine, where he directs the Center for Bio-Integrated Electronics in the Simpson Querrey Institute for BioNanotechnology.
Rogers is internationally known for designing and developing classes of electronic devices that can bend, stretch and twist, be integrated with the human body, and have diverse diagnostic and therapeutic function. His research spans disciplines and exploits novel approaches to problems with the potential to change the fields of industrial, consumer, and biocompatible electronics.
top
Samuel Stupp, elected 2012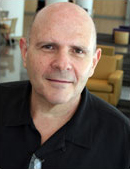 Samuel I. Stupp, PhD, director of the Simpson Querrey Institute for BioNanotechnology at the Northwestern University Feinberg School of Medicine and Board of Trustees Professor of Materials Science, Chemistry, and Medicine, was elected to the National Academy of Engineering in 2012 for advances in processes of self-assembled polymers for biomedical applications. His research focuses on nanostructures and materials with emphasis in regenerative medicine, organic electronics, solar energy, and cancer therapies. Stupp's research group is highly interdisciplinary, integrating chemistry, materials science, and medicine.
Stupp is a member of the American Academy of Arts and Sciences and a fellow of the American Physical Society and the Materials Research Society. He has received several awards and honors including a Department of Energy Prize for Outstanding Achievement in Materials Chemistry, the American Chemical Society Award in Polymer Chemistry, the Materials Research Society Medal, and the Humboldt Award for Senior U.S. Scientists.
In 1977, Stupp earned his PhD in Materials Science and Engineering at Northwestern and joined Northwestern in 1999 as Board of Trustees Professor of Materials Science, Chemistry, and Medicine.
top