New Faculty Spotlight: Anna Chorniy, PhD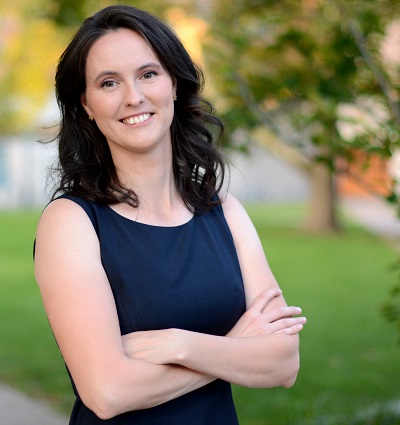 Dr. Anna Chorniy is a new member of IPHAM's Buehler Center for Health Policy and Economics. She is an applied microeconomist and has joined the team at the Department of Medical Social Sciences. Dr. Chorniy was kind enough to answer a few questions so we can get to know her better.
What is your research focus and how did you become interested in the topic?
I am an applied microeconomist. My research interests are empirical in nature and focus on the economics of health care. They could be broadly divided into two major categories: (1) child health; and (2) competition in health care markets.
More specifically, I study the impact of public health insurance programs on children's health and wellbeing, physician agency and treatment choices, the relationship between health insurance and labor market outcomes, and industrial organization of health care markets.
I was drawn into the field by working with my PhD advisors, pondering over the puzzles of drug pricing, the  organizational complexity of the health insurance market, and inefficiencies in plan choices.
In my most recent work, I exploit rich data sets available through the two giant health insurance programs—Medicare Part D and Medicaid. The former offers an opportunity to explore firm behavior (e.g. mergers, plan pricing and coverage, etc.), in addition to patient health outcomes and patient and physician decision-making.
I plan to continue my research on these socially-significant programs. Since the claims data sets are massive and stretch across decades, my methodological interests lie in the application of dynamic models and big data techniques in addition to reduced-form methods.
What is the potential impact of your research?
I see my research as having a life beyond academic publications. To date, I have worked on several pressing issues, including the effects of the Affordable Care Act on labor market mobility of young adults, long-term effects of ADHD medications on children's health, behavioral, and academic outcomes, and effects of mergers among insurance companies on Medicare Part D plan premiums and coverage. These studies have been widely cited and featured in the media, including WSJ and Fox News, as well as used in the court room (merger case).
I hope that my current research on the effects of Medicaid expansions for children and teens will contribute to the debate on the current federal administration's public health policies.
How can IPHAM researchers contact you to collaborate?
I look forward to collaborating with IPHAM members. My contact information is below.

Anna Chorniy, PhD
Research Assistant Professor
Department of Medical Social Sciences
Buehler Center for Health Policy & Economics
Northwestern University Feinberg School of Medicine
420 E. Superior St.
Chicago, IL 60611
312-503-1231
anna.chorniy@northwestern.edu
https://labs.feinberg.northwestern.edu/achorniy/
(published July 29, 2019)
Back to top