Children in the Juvenile Justice System Face Serious Health Risks with Linda Teplin, PhD
The landmark Northwestern Juvenile Project, led by Linda Teplin, PhD, has produced some astonishing findings about health risks and premature deaths of delinquent youth. These findings are shaping services and programs that support juvenile detainees, giving them the help they need to live healthier lives.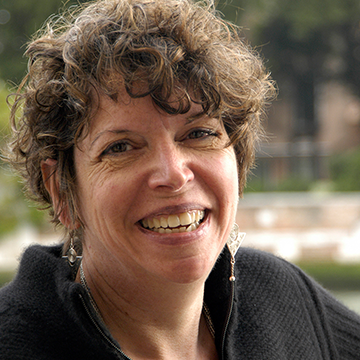 "We can't think of them as bad kids ... they are children in need of services. As a result of our studies, detention centers nationwide began to screen kids who came into detention for psychiatric disorders and also began to provide linkage to services in detention and when they left."
Owen L. Coon Professor of Psychiatry and Behavioral Sciences
Vice Chair for Research, Department of Psychiatry and Behavioral Sciences
Professor of Medicine in the Division of Infectious Diseases
Primary Investigator for the Northwestern Juvenile Project
Director, Health Disparities and Public Policy program
Episode Summary
In 1998, Linda Teplin developed the Northwestern Juvenile Project. Initially, the study addressed the prevalence of psychiatric disorders in children in juvenile detention and whether or not they received needed services. More than 20 years later, the project continues. Teplin will now study the adolescent children of the original study participants. The Next Generation study will be the first intergenerational study of a correctional population. 
Linda Teplin: "When I go to cocktail parties, people sometimes say, 'Oh, you study these really bad kids. Kids who were bad enough to end up in detention.' In fact, we study very poor kids."
In the late 1990s, the project recruited 1,829 participants from Cook County, Illinois. None, Teplin notes, were from wealthy areas. Teplin says children from more affluent areas usually get help, either from parents or school officials, resolving issues such as using or selling drugs. Law enforcement is rarely involved. In poorer communities, police are more likely to be summoned, especially when an incident occurs at school.
Linda Teplin: "Once the police enter into that situation, it just goes downhill from there. And so, even if the child is detained only for a couple of weeks, let's think about what that means: They've missed school for a couple of weeks. They go back and they may find it difficult to catch up. They may become disinterested. They may start cutting class because they're disinterested and can't keep up; they start hanging around on the street corner. They're eventually arrested, and gathered up with the usual suspects. And so what would have been a minor incident for a wealthy child becomes a life-changing trajectory for the poor child."
In the Northwestern Juvenile Project, Teplin and her team found that psychiatric disorders were common when the participants entered detention, affecting about 75 percent of girls and 67 percent of boys. Substance use disorders (abuse or dependence) were also common, found in about 50 percent of participants. One of the more shocking findings was the death rate. In their second article on death rates, published in the journal Pediatrics, Teplin showed that, compared with the general population, males between age 15 and 19 were five times more likely to die, while females were nine times more likely to die.
Linda Teplin: "We never intended to study death. One does not sample kids ages 10 to 17 and anticipate studying death. But, we gathered statistics on deaths just to keep track of our sample. We discovered after about six years that over 60 of our participants had died."
The number of deaths continued to grow. Among males who died, ninety percent were the result of homicide, with most incidents involving firearms.
Linda Teplin: "How can we reduce these rates?' We did find some risk factors. We found that dealing drugs during adolescence predicted early violent death. We found that being a member of a gang during adolescence predicted early violent death.  And, finally, that having an alcohol use disorder — again, that's abuse or dependence — is a significant risk factor for early violent death."
Teplin says she tries to publish papers in major journals, especially medical journals, because they will effect change in public health policy. Her papers have been cited in amicus briefs to the Supreme Court and Surgeon General briefings. Findings were a wake-up call for mental health systems nationwide to partner with detention centers to improve services for high-risk children. 
A unique aspect of this study was the team's ability to retain participants years after they left detention. Their tracking database contains more than 600,000 contacts between project staff and participants (or their acquaintances). The study team also sent birthday cards and periodic gifts to participants. To date, they have conducted 15,947 face-to-face follow-up interviews. Of note, they interviewed participants wherever they lived when their interview was due.  Interviews may have taken place in a housing project, jail, prison, McDonald's, or the local public library. In the Next Generation study, the research team will continue to track participants the same way.
Linda Teplin: "We've just received funding from the National Institute of Justice, which is part of Office of Justice Programs (the Department of Justice) to focus on intergenerational patterns of firearm use. That's a critical issue, obviously, because so many people in this demographic are injured or die from firearms each year. We feel that understanding how the parents' experience with firearms during their own adolescence affects that of their children is a key way to provide information to target preventive interventions."
Two other R01 grants from the National Institutes of Health are also funding the Next Generation study, including a grant from the National Institute on Drug Abuse to study intergenerational patterns of substance abuse. An additional grant, still under review from the National Institutes of Health, would study how a parent's incarceration – and the collateral consequences of their incarceration (e.g., unemployment and inability to get housing) – affect the family, specifically the children. The Northwestern Juvenile Project: Next Generation is supported by DOJ grant 2017-IJ-CX-0019, NIDA grant R01DA042082 and NICHD grant R01HD093935. Since 1998, the Northwestern Juvenile Project has received nearly $46 million in funding from 20 different federal agencies and private foundations.
Subscribe to Feinberg School of Medicine podcasts here:
Continuing Medical Education Credit
Physicians who listen to this podcast may claim continuing medical education credit after listening to an episode of this program.
Target Audience
Academic/Research, Multiple specialties
Learning Objectives
At the conclusion of this activity, participants will be able to:
Identify the research interests and initiatives of Feinberg faculty.
Discuss new updates in clinical and translational research.
Accreditation Statement
The Northwestern University Feinberg School of Medicine is accredited by the Accreditation Council for Continuing Medical Education (ACCME) to provide continuing medical education for physicians.
Credit Designation Statement
The Northwestern University Feinberg School of Medicine designates this Enduring Material for a maximum of 0.5 AMA PRA Category 1 Credit(s)™.  Physicians should claim only the credit commensurate with the extent of their participation in the activity.
Disclosure Statement
Linda Teplin, PhD, has nothing to disclose. Course director, Robert Rosa, MD, has nothing to disclose. Planning committee member, Erin Spain, has nothing to disclose. Feinberg School of Medicine's CME Leadership and Staff have nothing to disclose: Clara J. Schroedl, MD, Medical Director of CME, Sheryl Corey, Manager of CME, Jennifer Banys, Senior Program Administrator, Allison McCollum, Senior Program Coordinator, and Rhea Alexis Banks, Administrative Assistant 2.
Claim your credit