Dean's Message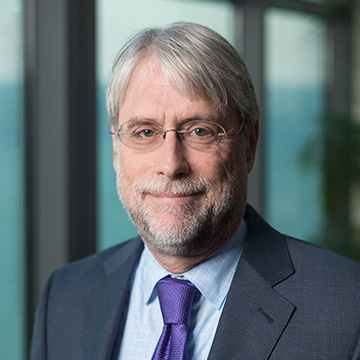 Welcome to Northwestern University Feinberg School of Medicine's Research Office. I truly believe Feinberg is one of the greatest places in the world to do research and train the next generation of investigators. Our office provides administrative support and premier facilities for 667 principal investigators and their teams as well as our talented students, trainees and staff. We also celebrate and amplify the work being done by our community, which is dedicated to the school's mission: to impact the practice of medicine through discovery and education.
Over the past decade, our office has played in integral role in Northwestern Medicine's vision to be a nationally recognized academic medical center. We received more than $643 million in research awards in 2020, a 74 percent increase from 2012. Feinberg is also 15th in NIH funding rankings among all American medical schools, up from 39 in 2002.
Here are some major milestones that have led to our recent growth and expansion:
Now, as we look to the future, greater accomplishments are on the horizon. We expect more than $1.5 billion in federal research funding over the next decade now that our new building is open. In coming years, we plan to embark on a second phase of expansion and add 16 additional lab floors in the Simpson Querrey Biomedical Research Center.
While we are excited about our growth and plans ahead, we know it is our people who make Feinberg such a special and place to work, learn and do research. Our office is committed to supporting a diverse community of faculty, students, trainees and staff and fostering a culture of belongingness and inclusion for all.
Thank you for your interest in Feinberg research. Please contact us for more information.
Sincerely,
Rex L. Chisholm, PhD
Vice Dean for Scientific Affairs and Graduate Education
Adam and Richard T. Lind Professor of Medical Genetics