Capstone
The Capstone course is the final required activity of the Feinberg School of Medicine curriculum. This two-week session, offered twice in the final months prior to graduation, is designed with the goal of easing the transition from medical student to physician. 
To allow for this, the course is divided into several components. 
Students select a track based on their intern year and have a series of small group specialty sessions devoted to topics inclusive of first night on call simulations, skill sessions, and classroom content. 
Large group interactive sessions focus on core topics such as medical emergencies, microbiology and antimicrobials, fluids and electrolytes, pain management, and interpretation of electrocardiograms and radiographic imaging. 
A multi-station clinical skills assessment gives students an opportunity to demonstrate mastery of several skills important for intern year as well as identified as components of Entrustable Professional Activities by the AAMC. These topics are reviewed and opportunities for practice are included in the course to ensure all students can achieve mastery of these skills.
A series of sessions, outside of the science of medicine are included to facilitate success in the transition to a physician.
Overall, the goal has been to create a course where the content and flow of the material will give the students a better sense of how to approach common medical problems and other challenges of intern year and ease the transition to becoming a physician.
Director & Coordinators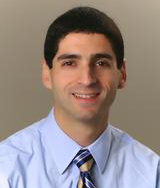 David Salzman, MD, MEd
Director of Simulation for Undergraduate Medical Education, Phase 3 Director
Send Email
312-503-5070

Allison Deneen
Senior Program Coordinator
Send Email
312-503-3295