Overview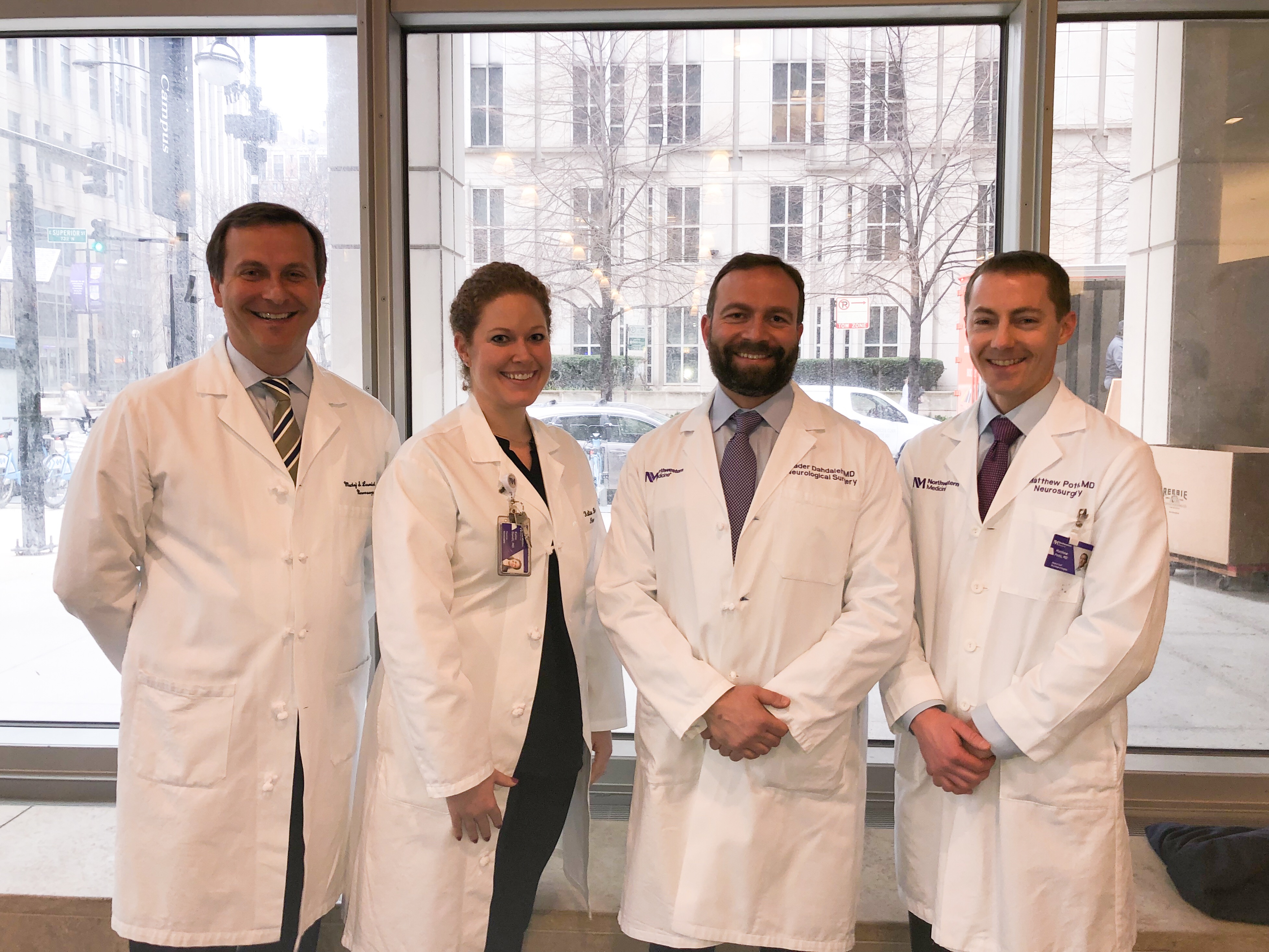 Neurological surgery is one of the most challenging and thrilling medical specialties. As surgeons, we employ the latest techniques to deliver the safest and most advanced neurosurgical care. Yet as physicians, we take care of our patients beyond their immediate surgical needs. The neurosurgeons at Northwestern University combine world-class surgical care with a humane approach to patients affected with diverse neurological disorders.  
Our faculty consists of internationally recognized surgeons spanning the entire spectrum of neurosurgical care. Northwestern Neurosurgery trainees are exposed to over 4,000 cases annually including neurotrauma, neuro-oncology, cerebrovascular surgery, functional and epilepsy surgery as well as spinal neurosurgery and pediatric neurosurgery. Our residency program offers three positions annually and interested candidates should apply through the Electronic Residency Application Service (ERAS).
The clinical enterprise of Northwestern Neurosurgery is supported by a rich research infrastructure. The department ranks among the top in the nation in NIH funding and includes both funded neurosurgeons and basic scientists. This endeavor is supported by a strong clinical trial enterprise, and our faculty routinely develop and participate in clinical trials across the spectrum of neurological disorders. 
The goal of our program is clear, we strive to train the next generation of leaders in neurosurgery. We recognize that residency is long, and at times arduous, yet at the same time, the rewards are bountiful. A graded system of progressive responsibility allows for increasing independence, which culminates in the chief year. A dedicated two-year period of elective time during the 5th and 6th years prepares trainees to emerge from residency as leaders in their selected fields. We encourage you to consider our program if you are considering a career in neurosurgery and we look forward to getting to know you.